Coinmotion is the
leading
cryptoasset investment and management company built for institutional investors in the Nordics.
We offer easy way to trade and store a wide range of digital assets, diversify your portfolio, generate yield, and access various opportunities at the market.
Coinmotion makes crypto investing convenient and straightforward.
Bitcoin, digital and crypto assets are an emerging asset class, which has shown their potential on multiple fronts. Crypto assets can be used as a tool to balance the portfolio, earn crypto interest, and for various other purposes. We have seen that even a small portfolio positioning to bitcoin and digital assets can have a significant impact.
Crypto Custody & Safekeeping
There are multiple custody options ranging from standard secure custody to a separate cold wallet setup.
OTC TradingDesk
No need to onboard with multiple service providers. Get access to multi-venue liquidity through us. Buying and selling crypto assets in small amounts is cost-effective.
Prime Brokerage
Whether you are an investment company, family office, or asset manager, we can help you to construct suitable offering to cater your trading, custody and OTC trading/lending needs.
Research & Insights
Access our latest thought leadership, receive new ideas, and access various data/news sources with the help of Coinmotion Research.
Collateralized Credit Lines
We offer you the possibility to use your crypto assets as collateral for fiat loans with low interest rates, fast funding and no credit checks.
Earn with deposits & staking
Earning interest and staking rewards is easy as we offer multiple opportunities to earn returns on your digital assets.
Trusted Relationship
We have been working with bitcoin and crypto since 2012. We strive to provide you with excellent experience and learning opportunities.
Let's make cryptocurrencies and crypto assets mainstream – together!
We offer numerous options to collaborate with family offices, investment companies, wealth managers, and such. What kind of value can we bring to the table?
In the case you'd like to start investing in cryptocurrencies or start a collaboration with us in some form, you can start by creating yourself a free Coinmotion account with us.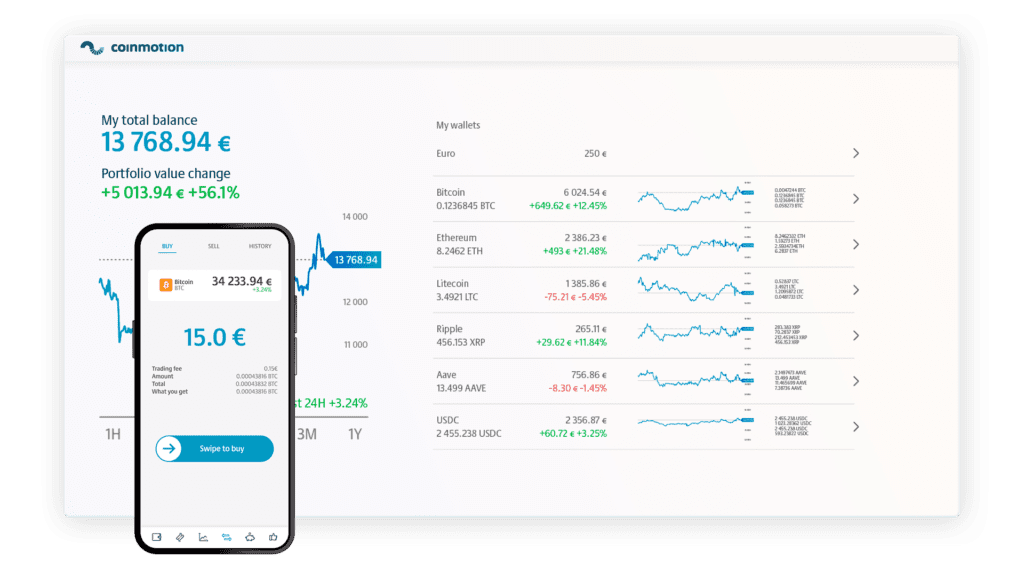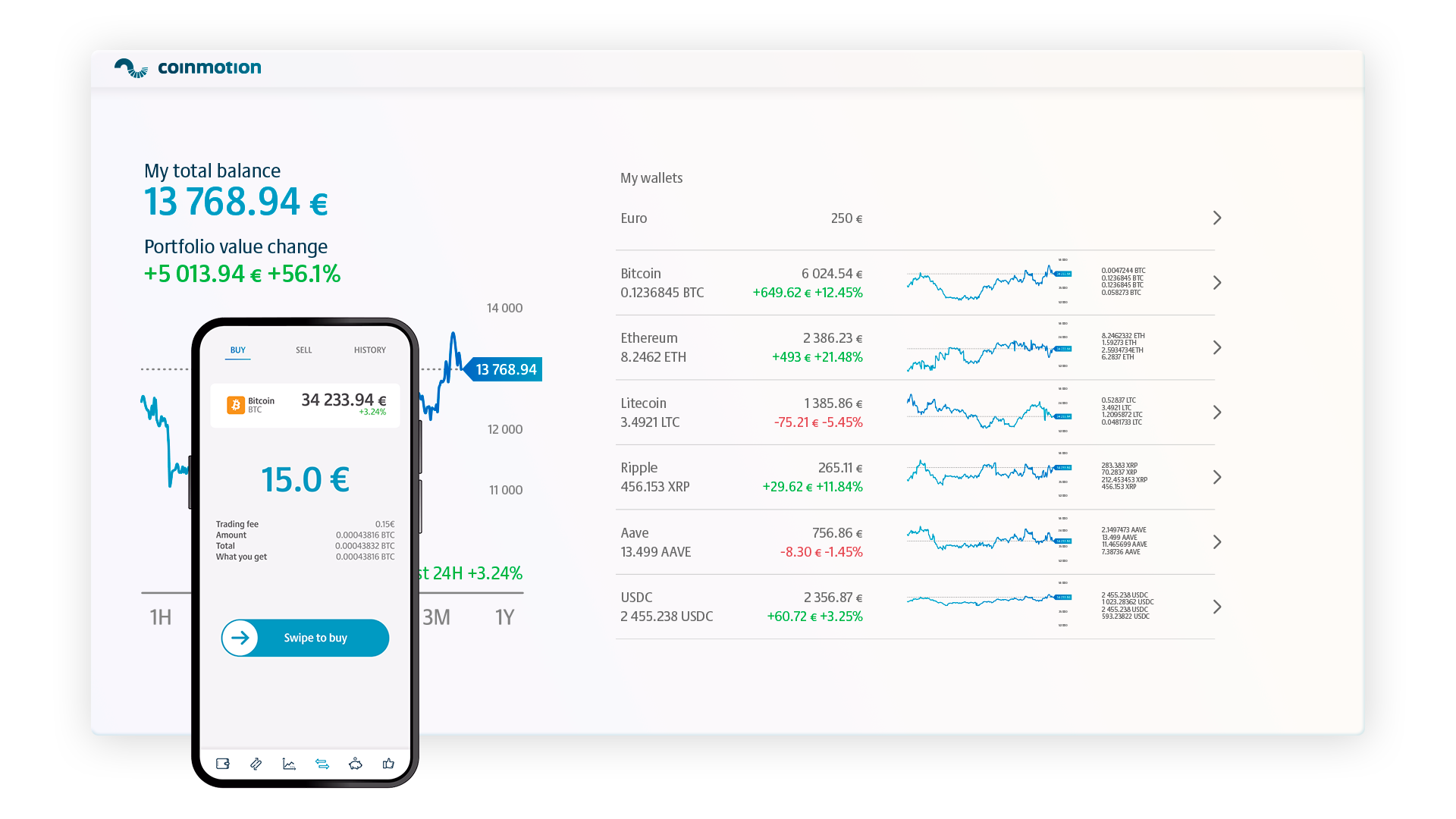 Getting started is
Fast
Easy
Meet the Institutional Team
Your trusted expert digital asset investment, trading, advisory, and research team.
 Coinmotion is headquartered in Jyväskylä, Finland, with team members around the Europe. We are licensed as a virtual asset service provider and payment institution under the FIN-FSA.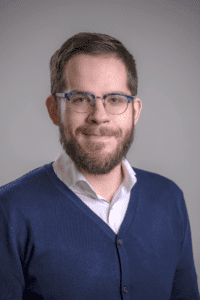 Thomas Brand
Head of Institutions, Client Director
Thomas brings extensive experience in management consulting and business operations in capital markets to Coinmotion clients, where he oversees institutional sales, business development, research, and offering. He has extensive experience from wealth and asset management. Before joining Coinmotion, Thomas served as the Capital Markets Lead Finland at multinational professional services company.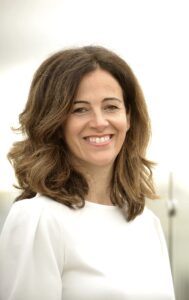 Ana Elliott
Commercial Director, Spain
Ana has 20+ years of combined experience in business development and sales in the financial services industry. She has worked with private banking and financial advisory, and institutional sales. With her agile and realistic mindset, Ana can postulate the value proposition of crypto and Coinmotion for the traditional financial industry and develop unique solutions for demanding clients.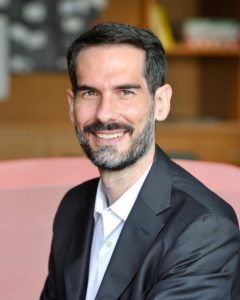 Raul Lopez Garcia-Navas
Country Manager, Spain
Raúl López has been working with Coinmotion since 2019, and he is now the Country Manager for Spain. He has been working with several distributed ledger projects, ICOs, and startups. He has previous experience in commercial banking and regularly discusses the possibilities of crypto assets from many points of view. He is well-tuned with the needs of institutional needs and can assist in discovering the opportunities existing in the ecosystem.
Get in touch. Speak with our team today.
 We combine institutional-grade technology and deep capital markets expertise to power institutional investors, financial services companies, and others to unlock the full potential of digital assets for themselves and their clientele.
Please complete the form, and our team will reach out to you as soon as possible with more details.
Trade & Invest with Various Digital & Crypto assets
Invest in various crypto assets, safely and securely. Our service provides easy access, good liquidity and premium service. Our OTC Trading Desk will assist you with macro and crypto insights as well as trade execution with 95+ % of the investable digital asset universe.
Institutional-Grade Crypto Custody & Safekeeping
Secure and safe storage of your crypto assets with our institutional-grade account infrastructure, robust security measures, and tailored solutions. Understand your custody options and how we can help you access opportunities.
Access institutional crypto credit markets, staking and tailored solutions to generate yield/interest on your digital assets. Time-limited interest account deals are available on regular basis.
Receive personal service and tailored investment opportunities and market research to understand the cryptomarkets and take advantage of various opportunities. Utilize our easy API connectivity across Coinmotion products.
We work with numerous partners to provide our clients with the best possible experience.
Take a look at our other services