Coinmotion Private Banking is aimed at individuals and companies who want a more personal service related to buying, selling, storing or interest investing in cryptocurrencies.
Through our private banking service, we offer regular market insights and perspectives on news and events in the cryptocurrency industry. We search for information for the benefit of our customers from a variety of sources, and we work with many companies inside the cryptocurrency market.
Through us, you get a wide selection of cryptocurrencies for both buying and selling, various exchange pairs, and the opportunity to use several additional services. In order to use the service, the minimum investment through the Coinmotion platform is 10.000 euros.
Our Private Cryptobanking service includes:
Personal Private Banker
Secure cryptocurrency custodial service
Your own contact for easier account management and problem solving
Consultation on secure storage solutions (Coinmotion vault, ledger, private wallets)
Tailor-made, exclusive content and information packages about the market
Exchange platform for instant trading of bitcoin, litecoin, ethereum, ripple, stellar and other virtual currencies
Opportunity to participate in the Coinmotion Premium interest account (quarterly)
OTC trading services
Additional possibilities of trading on altcoins outside of the Coinmotion ecosystem
Fast and reliable transactions and a customer reserve account in a Finnish bank
Assistance in transferring funds to the Coinmotion platform
We also provide special comission-based consultation in situations where an individual, company, estate or entity has lost access to their funds to a significant extent. Through the consulting service, we have recovered the funds of several customers, which the customers themselves have not been able to return, for example, from private wallets, mobile applications or directly from blockchains. Please contact us with your individual issue and enquire about our services.
For more information on all Private Banking services, contact us: [email protected]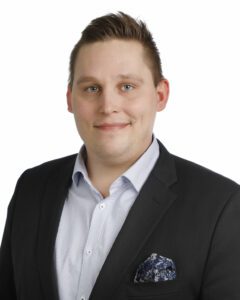 Sami Kriikkula
Head of Private Banking
Sami works with managing client relations and further development of our services at Coinmotion Private Banking. With a long experience in banking, wealth management and a variety of different investment products, Sami has experience from both the traditional financial sector and cryptocurrencies. You can read Sami's introduction to Coinmotion from our blog.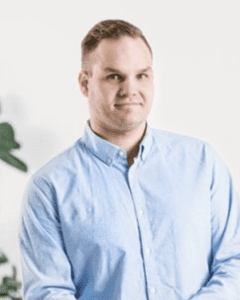 Herman Mäenalanen
Customer Service Manager
Also contributing to our Private Banking services we have Herman Mäenalanen, who is also in charge of customer services at Coinmotion. Herman also has previous experience in working in the banking & insurance sector.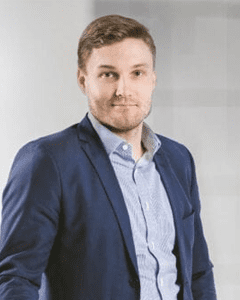 Joonas Järvinen

Chief Investment Officer (CIO)
Business development of the Coinmotion products and wealth management services is in the hands of Joonas. Joonas has +10 years of experience from financial services and investments at Mandatum Life and SEB. In addition, Joonas is in charge of institutional services at Coinmotion Ltd.
Want to know more? Contact us!