Invest in cryptocurrencies quickly – and securely within minutes
Coinmotion stands as one of Europe's longest-running cryptocurrency brokers. Our operations are overseen by the FIN-FSA regulatory body. Invest, get loans, and make payments using your cryptocurrency across 30 million locations worldwide.
Coinmotion caters to individuals who prioritize convenience and security.
How can we help you get started?
Start growing your crypto portfolio today
Coinmotion is the go-to option for people looking to invest and store their crypto in the easiest and safest way possible.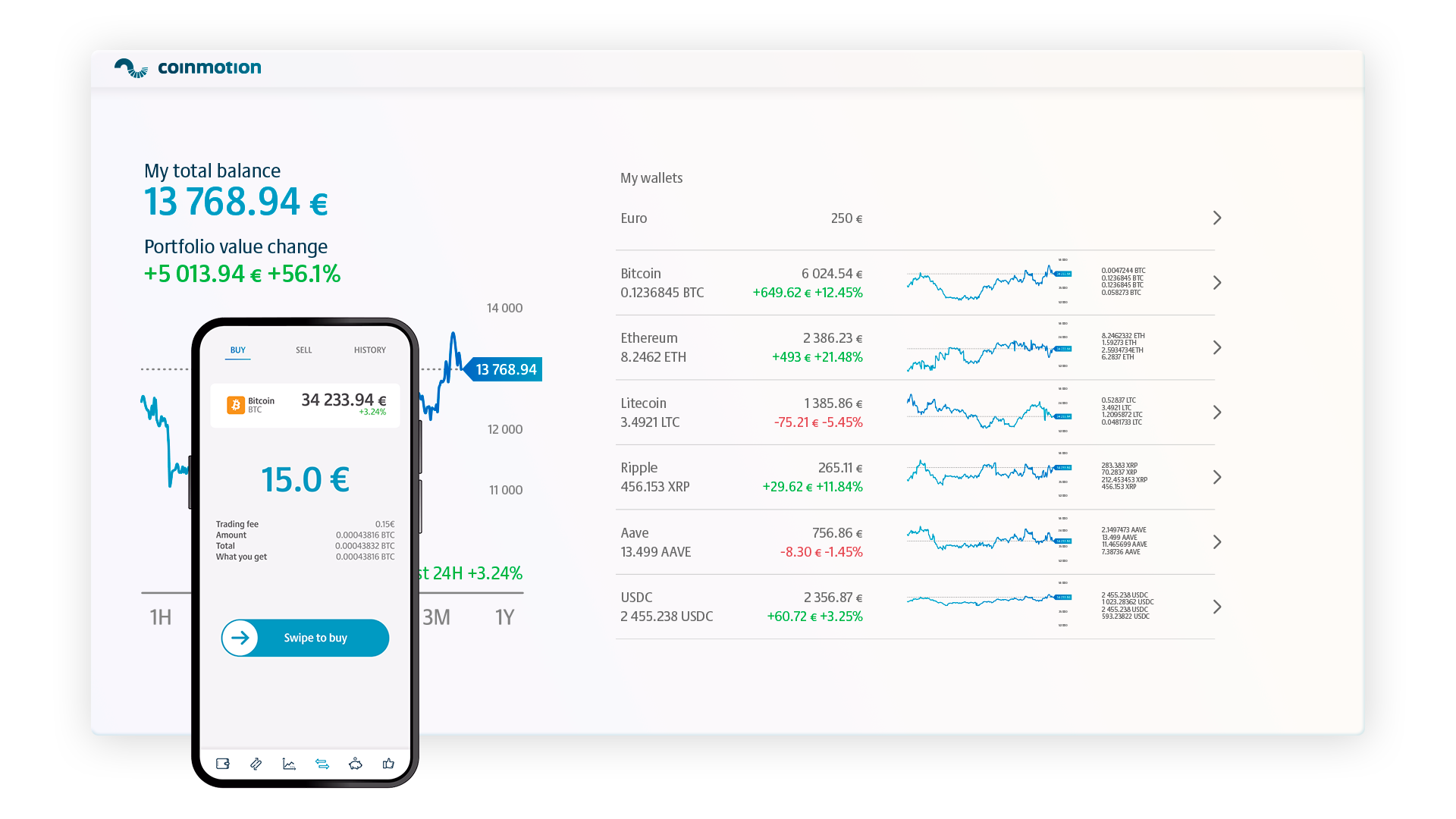 Get started in a few minutes
Investing through Coinmotion is a straightforward process.