Hello again, and welcome back to another review of the crypto world. Bitcoin and the wider crypto markets have retreated slightly after bordering on records earlier this month, but still remained high compared to previous years. This time the price seems to have swayed in the wake of news about cryptocurrency transactions being banned in China – again.
If the news about China's crypto ban sounds familiar, it's not without reason. China has throughout the years tried to curb crypto operators in the country on several occasions, and this time is unlikely to be the last. In either case, the news seems to at least temporarily have wobbled the crypto markets, of which you can read more in our newest technical analysis.
Among others news we will take a look at El Salvador's state-backed crypto wallet, which is already used by a third of the whole population. Additionally we have the latest twists in the trial of an Ethereum developer arrested after a visit to North Korea, and the success of a crypto trading hamster.
Bitcoin may revisit lower levels before bouncing up
Bitcoin's price has recently swung downward and put $40 000 dollars to the test at the time of last Sunday's weekly closing. According to data by Cointelegraph Markets Pro and Tradingview, the level has so far withheld as a resistance in spite of significant selling pressure.
Analysts and traders have estimated the price may continue diving deeper, but also pointed out their bullish overlook on subsequent price development. Popular trader Pentoshi has estimated that $37 000 dollars may form a possible bottom in a series of tweets reflecting on Bitcoin's longer-term prospects.
"While I believe $BTC can briefly trade as low as 37k it is unlikely to be there long. The bottom is closer than you think, and the top is likely a number you can't comprehend at this time," Pentoshi predicted.
One reason behind the recent fall in prices appears to be a concern over China's Bitcoin ban. Several cryptocurrency exchanges have seen increased volume while preparing to shut down Chinese operations. For instance, crypto exchange Huobi has announced they will stop registering new Chinese customer accounts on the 24th of September, as well as retiring all Mainland China accounts by the end of the year.
China bans all crypto transactions
The People's Republic of China has once again widened its policy restricting cryptocurrencies. This time the state has announced a ban on all crypto-related transactions and vowed to continue suppressing the surrounding mining industry.
The PBoC has stated on its website that all cryptocurrency-related transactions will be considered illegal financial activity. This also applies to companies outside China providing services to citizens of the country.
News about China's cryptocurrency bans may seem repetitive, as they have emerged earlier along the years. In September 2017 an alleged ban led to a local price top above $20 000 dollars within three months. The crackdown on mining this year in turn resulted in a temporary crash, which saw bitcoin's price plunge by approximately half from its peak above $60 000 dollars.
In either case, it's noteworthy that China's crypto ban has practically already existed for years, and the latest news is merely an expansion of it. Bitcoin's price has also survived numerous times from similar market scares in the past twelve years, and there is no reason to believe this time would be any different.
A third of El Salvador's citizens use crypto wallet
A third of Salvadorians are already using the state-supported Chivo cryptocurrency wallet, according to El Salvador's president Nayib Bukele. The president has reported that Chivo now has more users than any bank in El Salvador, and may in the future even surpass the total number of all banks combined.
El Salvador's Chivo wallet was launched earlier in September after the country recognized Bitcoin as legal tender. This historical decision may also open doors for Bitcoin's adoption in other countries of the region. The wallet available for Android and Apple devices enables both private and business entities to send and receive bitcoin across the world.
President Bukele's latest update suggest El Salvador's Bitcoin law has been received favorably in the country. Despite this opposing voices have also been heard, culminating in protesters burning down a crypto kiosk in the country's capital San Salvador.
Chivo's mass adoption may in part have been fuelled by the government airdropping $30 million dollars worth of bitcoin to every Salvadorian account holder. The state has also reportedly acquired bitcoins on at least two occasions, bringing the treasury's total holdings to 700 BTC.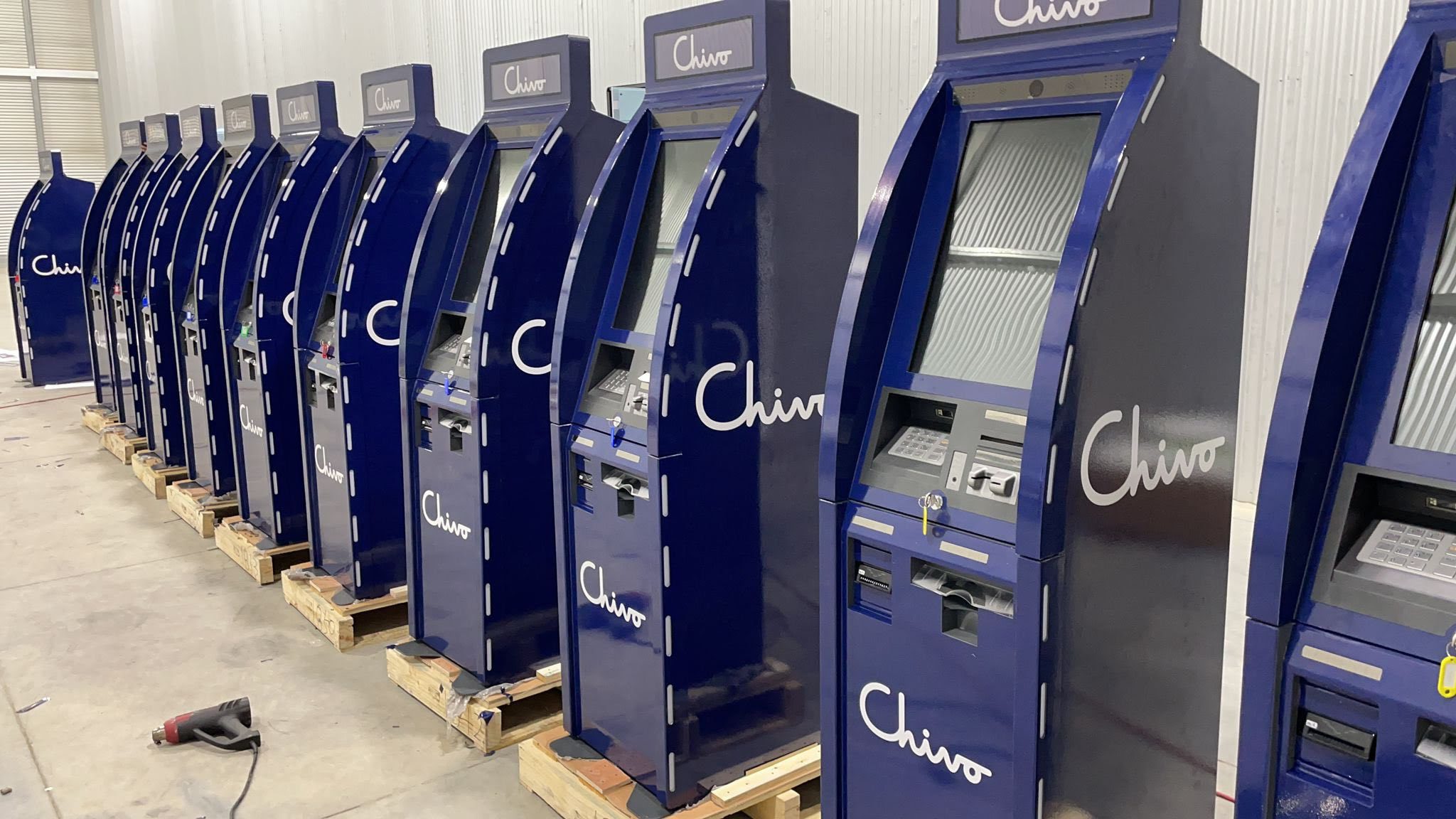 Ethereum developers pleads guilty in trial
Ethereum developer Virgil Griffith has pleaded guilty in an agreement with United States prosecutors. Griffith travelled to North Korea in April 2019 to hold a lecture about cryptocurrencies and blockchain technology. The visit was regarded to have violated US sanction laws, whereby he was arrested in November the same year.
Griffith's arrest has been subject to much discussion and dispute in the cryptocurrency community. The charges against him centered on the interpretation that lecturing about crypto and blockchain can be seen as providing technology or services to a foreign country under sanctions. Griffith's defense pointed out that most of the lectured content could be considered public information, but this did not sway the prosecution.
After the plea deal announced on Monday, Griffith may have to serve between 63 and 78 months in prison. The sentence will be confirmed in January 2022. Griffith has also agreed to forfeit all his earnings from the lecture, although details on the sum and nature of these are not yet public.
Griffith's plea deal came as an unexpected twist, as both prosecutors and his defense team were prepared for a longer trial after a process lasting nearly two years.
Cryptocurrency trading hamster beats stock index
A German hamster appears to have confirmed the saying that a blind monkey throwing darts at a stock ticker list in the newspaper can outperform a human as an investment professional. The hamster known as Mr. Goxx has even beaten the results of a renowned stock index by "trading" cryptocurrencies with automation via its cage.
The livestreamed hamster has been working as a cryptocurrency portfolio manager since June. Last week the portfolio had risen almost 24%, surpassing the performance of both bitcoin and the S&P 500 stock index over the same time period. Mr. Goxx's modest portfolio started out with an investment of $390 dollars, and each trade has been adjusted to 20 euro increments.
"There are plans to give Mr. Goxx more control and let him intentionally pick his buy amount if the interest in his channel keeps growing," the hamster's business partner stated.
Mr. Goxx's portfolio has thus far grown to a record of $580 in mid-September, but thereafter declined along with the recent price drop. While the hamster is unlikely to be fully aware of what it is doing, its business partner asserts Mr. Goxx should be happy for its successful performance as an investor.