Critical BTC dominance below 50 percent
The Bitcoin dominance index, which compares Bitcoin's market value to other cryptocurrencies, has fallen below 50 percent (the red indicator in the graph). In the beginning of 2021 Bitcoin's dominance was still moving between 50-70%, falling to 43 percent at its lowest during the past days.
Average BTC dominance in 2019: 62%
Average BTC dominance in 2020: 65%
So why does Bitcoin's dominance fall then? The cryptocurrency market and decentralized finance applications have grown enormously during the beginning of 2021 and the total value locked (TVL) in DeFi tokens is currently 67.28 billion euros (EUR). The metrics of BTC dominance mirrors Bitcoin's market value in relation to the market and Bitcoin's market value itself has remained stable.
Bitcoin's market value surpassed 1 billion dollars (USD) in early spring and continues to grow while correlating with altcoins. Despite this, altcoin markets have surpassed Bitcoin by growth speed. The rise of altcoins has usually indicated the end of a cycle, during which small-cap-assets rocket in relation to Bitcoin. A similar trend was seen between the years 2017-2018 to conclude a long bull market.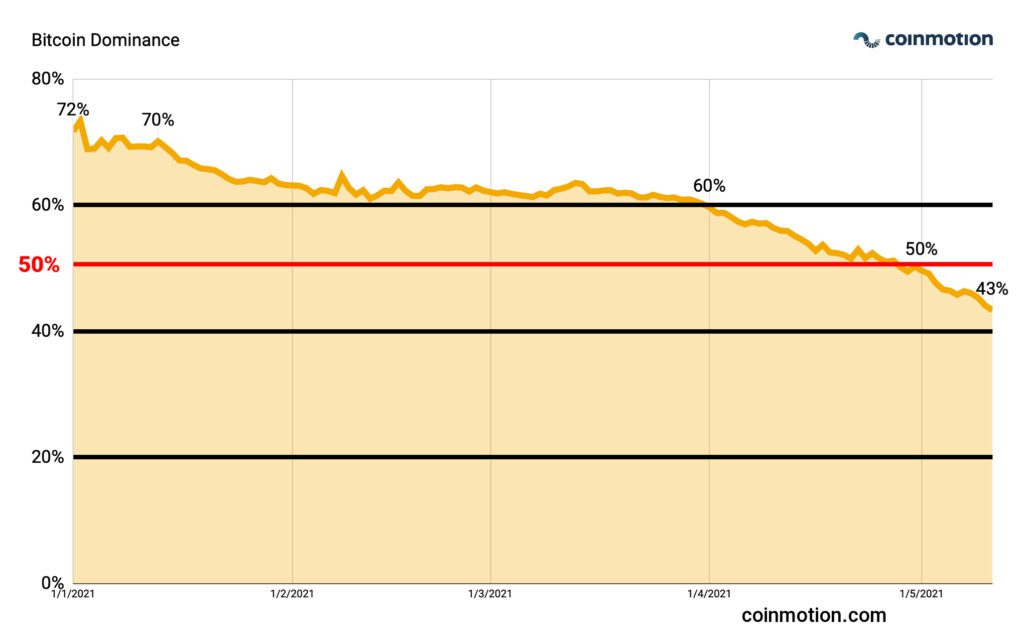 Hedge funds decrease their BTC shorts
The United States financial markets authority CFTC collects data on derivatives, including Bitcoin futures by the company CME. The data in question is published under the name Commitment of Traders (COT) and it is a very useful instrument for interpreting markets. Recent COT data shows hedge funds have a more positive stance on Bitcoin than earlier through decreasing short positions. Even though hedge funds have traditionally had a negative stance on Bitcoin, the current number of shorts (5507) marks the lowest during the whole spring of 2021.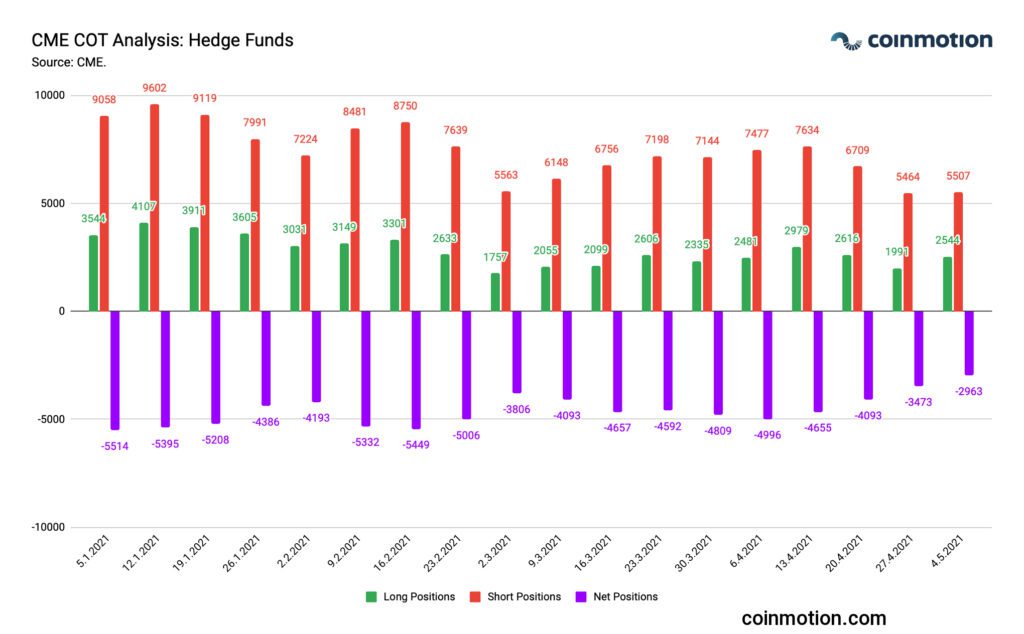 Ethereum shorts above a billion in Bitfinex
Ethereum shorts by the Bitfinex exchange are at a historical high, indicating a possible correction. The number of short Ethereum positions in Bitfinex crossed one billion on 12.5.2021.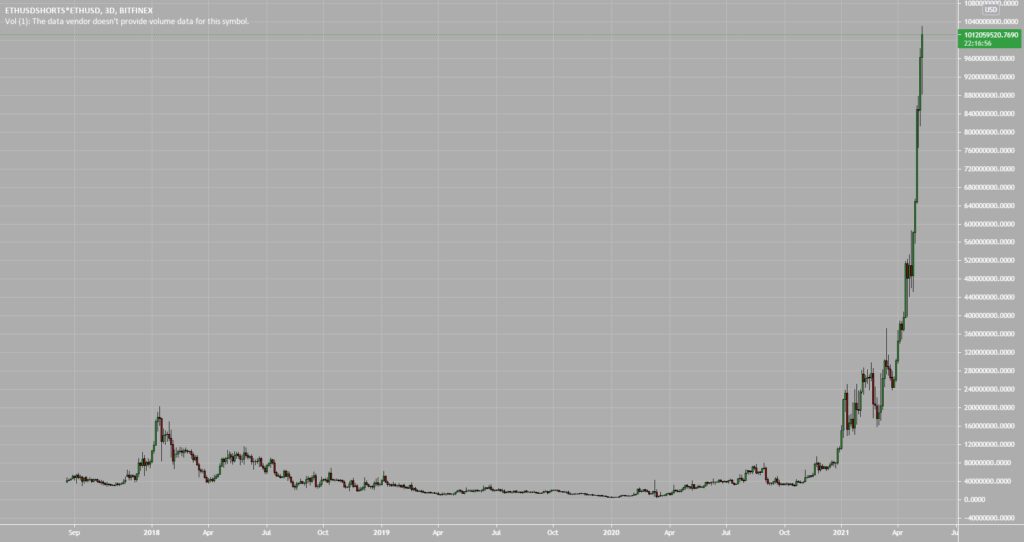 Altseason: Shiba Inu token (SHIB)
The altcoin market is glowing hot and "Shiba Inu" represents one of the most incredible stories during the past month. Shiba Inu, or the SHIB token, rose 40 000 percent between April and May 2021. As an example, an investment of 1000 euros into the SHIB token in April was worth over 300 000 euros in the past days. The rise of the token in question may not be sustainable on a fundamental basis, and after speculative price development many investors may end up selling their positions.