Well, it's been quite a week again. Bitcoin has continued its rocketing growth and managed to rise above higher resistances despite some seeming indecision on the markets. Other cryptocurrencies have rallied strongly as well and yielded notable gains with green candles lighting the way for a brighter future.
And the future does seem bright for Bitcoin, at least according to a report predicting the cryptocurrency could become the world's leading payment system within a decade, if it continues it's current growth rate. Bitcoin has achieved tremendous success during its first ten years of existence, and the following years are expected to further cement its position as a superior technology.
In other news we have crypto regulation in Pakistan, Bitcoin's rising popularity for salary payments and recent electrifying advances with the Lightning Network.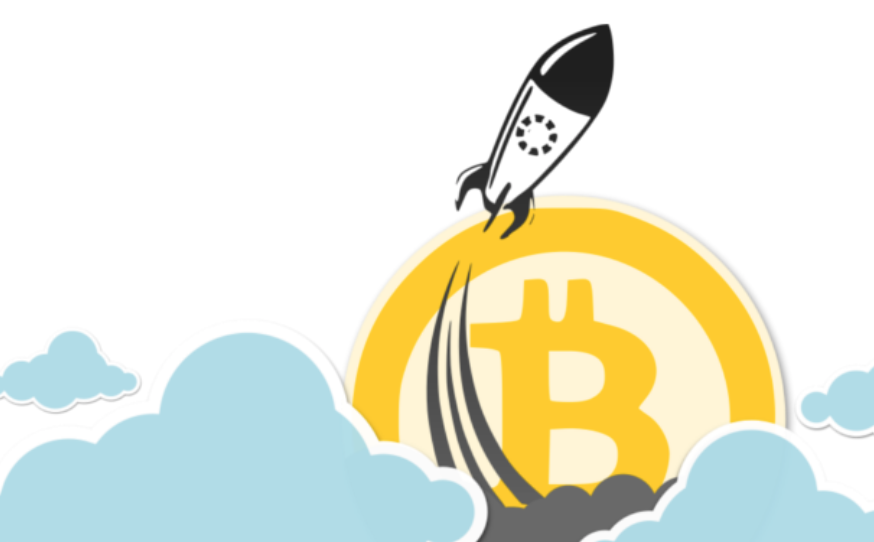 New yearly record prices for bitcoin and other top 10 cryptocurrencies
Bitcoin has risenabove 5000 dollars for the first time in 2019 and is now at its highest level since November 2018. The recent price surge, rumored to have been ignited by a single purchase of 20 000 BTC spread across three exchanges, started on April 2nd and has continued throughout the week. 
Several other leading altcoins have also risen in the path of their guiding star, with some witnessing even bigger percentual gains than Bitcoin. Ethereum, Litecoin and XRP have all seen double-digit growth for consecutive days despite some downward fluctuations. Compared to the lows seen in December 2018, many altcoins have multiplied their value in a matter of months.
The total market cap of all cryptocurrencies has now surpassed $180 billion, rising almost 25% from its value of roughly $140 million last week. However, it is worth noting that the total market cap is still far from its January 2018 record of over $800 billion.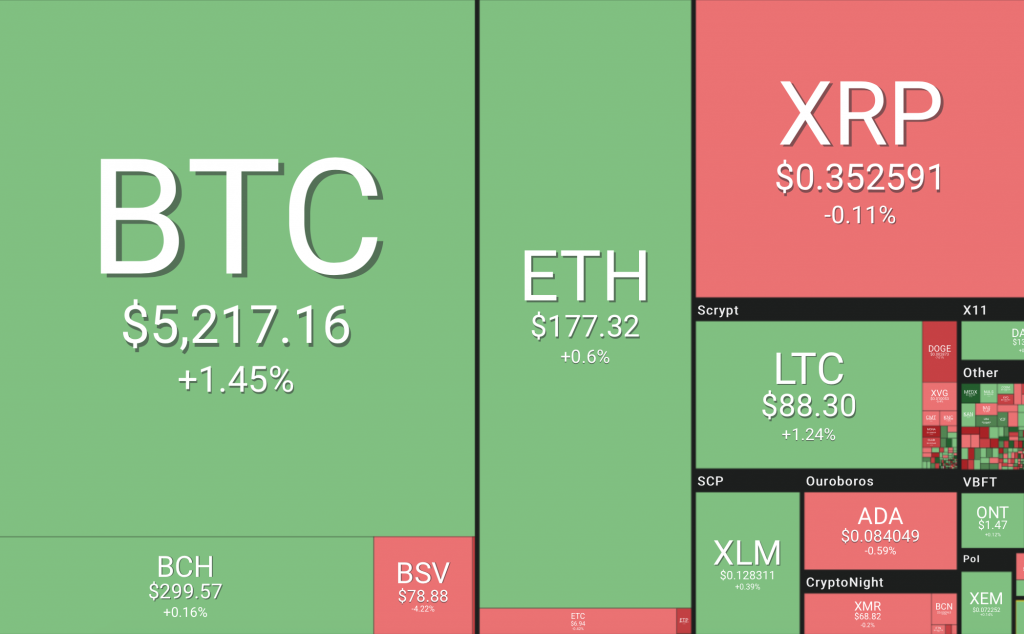 Report: Bitcoin could become leading payment system within a decade
A new reportby software company DataLight predicts Bitcoin could become the world's leading payment system within a decade, provided that it continues its current growth rate. 
The report states that, in just ten years, Bitcoin has managed to compete with the world's leading payment platforms, such as Visa and Mastercard. While Bitcoin still has fewer users than these established networks, it is worth noting that they were created over half a century ago. If Bitcoin maintains its growth pace, it will surpass all competition in the next ten years.
While the report acknowledges that Bitcoin's technology right now is insufficient to bear worldwide use, comparing Bitcoin's current capacity of seven transactions per second to Visa's 65 000, it also points out that scaling solutions like the Lightning Network could be instrumental in Bitcoin's rise.
"Technical improvements of Bitcoin's network is almost certain to make it the world's leading payment system,"DataLight writes.
Pakistan introduces crypto regulation
Pakistan is introducingregulations and a licensing system for cryptocurrency companies. Sources in Pakistan's finance ministry cited by The Express Tribune state that the system has been prepared to oversee and regulate digital currencies.
According to guidelines set by the State Bank of Pakistan cryptocurrency companies would in the future have to meet certain requirements to get an operating license from the state. The requirements include undergoing scrutiny of executives, securing customer funds as well as identifying and storing their customers' personal details.
A statementby the bank says that the regulatory schemes are intended to "foster innovations in the payments industry and promote financial inclusion in the country". Companies operating under the new license will in the future be classified as EMIs (Electric Money Institution) and must act in accordance with the new regulations. 

Swiss publishing company: Bitcoin better for salary than fiat
Netzmedien AG, a Swiss publishing company, has announcedthat it will discontinue fiat salaries and instead pay them in bitcoin. Cryptocurrency salary payments have become an emerging trend, and Netzmieden AG is the latest company to explore this option with plans to also include other tokens than bitcoin in the future. 
According to Heinrich Meyer, CEO of the company, cryptocurrency payment options will be added to all published content from mid-2019 onward. Netzmedien AG runs eight technology-related magazines as well as a full content publishing website. 
According to Meyer, employees have many benefits from receiving their salary in bitcoin. He states that employees can choose to hold and resell them at a higher price, expressing the company's rather bullish view of cryptocurrencies despite their price fluctuation. 
"I am glad that I no longer have to deal with cash. Why carry swiss francs with me if I can have my money as a cryptocurrency digitally on my mobile phone?"comments Fabian Pöschl, one of the company's editors.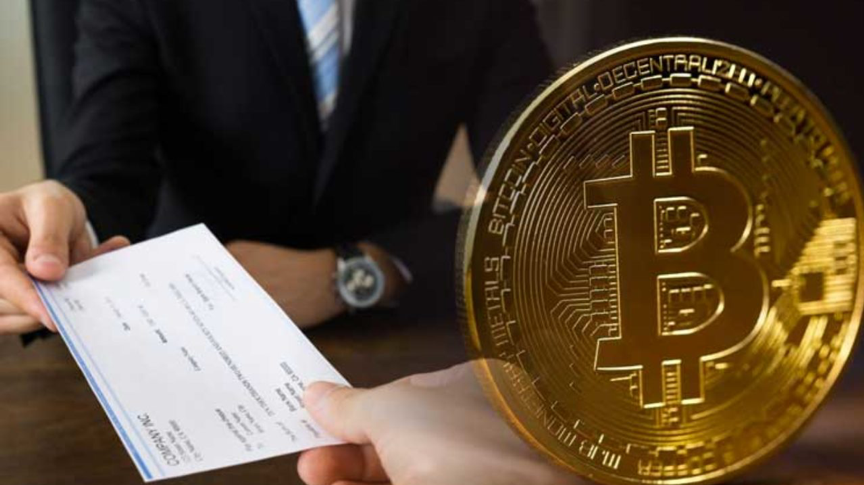 Crypto exchange launches Lightning Network payments
Zebpay, a Malta-based cryptocurrency exchange, now supports Lightning Network payments. According to an announcement in their blog, Zebpay claims to be the first notable crypto exchange to allow free bitcoin micropayments with the Lightning Network. 
The Lightning Network is a second degree payment protocol built on top of Bitcoin, which enables significantly faster and cheaper transactions. The Lightning Network is considered to be a working solution to Bitcoin's scalability problems and even enable its rise to a world currency. The technology has recently gained wider use through the Tippin.meapplication.
"Making Bitcoin technology widely accessible is a key component of our roadmap. Today, with the integration of the Lightning Network, we have taken yet another step in this direction," said Ajeet Khurana, CEO of Zebpay.
Zebpay was originally one of the biggest crypto exchanges in India. However, challenges preventing cooperation with local authorities forced the exchange to move its operations to Malta in late 2018.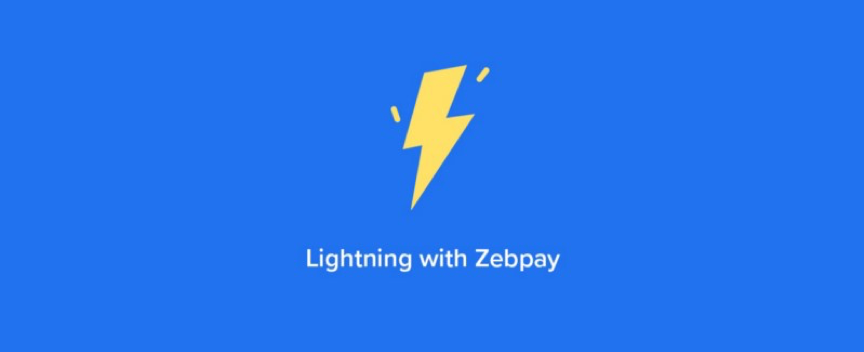 First Lightning-enabled transaction with Bitcoin ATM
The Lightning Network has also found its way to a Bitcoin ATM. The world's first Lightning-enabled transaction through an ATM was successfully demonstrated by Bitcoin developer Felix Weis on March 31st at Hong Kong's Lightning Hack Day event.
Weis did not build the Bitcoin ATM in question, but used a Lightning-enabled plugin he developed to make the transaction. Weis used a 20 Hong Kong dollar (HKD) note (roughly $2.5) and a mobile bitcoin wallet on his phone. Soon after him an organizer of the event Leo Weese also managed to execute a successful Lightning transaction through the ATM.
Even though it may take a longer while for the Lightning Network to be more widely implemented in Bitcoin ATMs, the demonstration by Weis is an important milestone for the evolution of the technology. While a normal blockchain transaction can take minutes and lead to fluctuating prices, the Lightning Network provides instant payments with satoshi-level precision.