After breaking a multi-month high in the end of the last month, August has started with bears taking control from the markets. Bitcoin's price has fallen from over 8 300 dollars back to lesser ranges. At the time of writing bitcoin is exchanging for a little over 7 600 dollars.
The same market correction has swept over most of the important cryptocurrencies, with almost all of the top 20 coins on red. This overall decline of cryptocurrency markets has nonetheless bode some good for Bitcoin, has bitcoin's market dominance – the bitcoin's share of total market cap of all cryptocurrencies combined – seems to have steadied itself on almost 50%. At worst the market dominance of bitcoin was as low as little over 30 percent, but at the time of writing it is about 48%.
The market decline wasn't totally unexpected. Many investors and experts have speculated that the real turning point of markets wouldn't be until the end of summer, which led many to believe that the recent rocketing of bitcoin and other cryptocurrencies wasn't (yet) made to last.
The world is bound to be changed by the blockchain, but that won't happen without some growing pains.
This week we are talking about the comeback of Satoshi's right hand man, Martti Malmi, cryptojacking, blockchain law and other interesting things.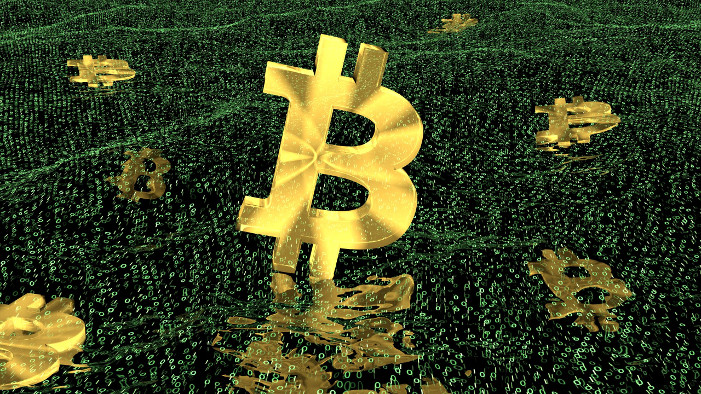 The sea of Bitcoin has ripples and waves, but they are just the normal part of an economic system growing to become truly global.
The Second-Ever Bitcoin Creator Returns
Martti Malmi, the second-ever developer for Bitcoin, is back in cryptocurrency development. Malmi, together with a group of other developers, are aiming to create a blockchain-based system to decentralize the very Internet and a new cryptocurrency to incentivize the operators.
Martti Malmi, a Finnish coder, worked with Satoshi Nakamoto himself on the early days of Bitcoin. For an example Malmi translated the early code to other operating systems and mastered the website Bitcoin.org. Most of the changes in the second version of Bitcoin code released are attributed to Malmi. Some have even claimed that Malmi is Nakamoto himself.
After his early work with Bitcoin, Malmi left cryptocurrency scene in favour of other interests, but now he is back with a vision to disrupt the very foundation of today's Internet.
"Most of the giant online businesses, such as Google, Facebook, eBay or Airbnb are basically centralized indexes – searchable lists of stuff. If we want to disrupt them, we need decentralized indexing," Malmi told CoinDesk.
Malmi and others of his team are developing a system where these indexes could be stored in a decentralized way. Those acting as servers would be incentivized with payments of new cryptocurrency, AXE. As the user data would be encrypted, the service providers couldn't be able to read them.

Have you already tried our improved cryptocurrency investing service? With us you can buy and sell bitcoin and litecoin and store them safely. Give it try.
In theory this kind of a system could be a valid alternative for Google, Facebook and other indexes. There is no technological reason why data couldn't be stored and searched in decentralized way, and the way major companies of the Internet have acted in the past has given people a reason enough not to trust them completely with their information.
"I believe that decentralization of digital identity and other basic infrastructure of our society are the some of the most meaningful things a developer can work on these days," Malmi envisioned.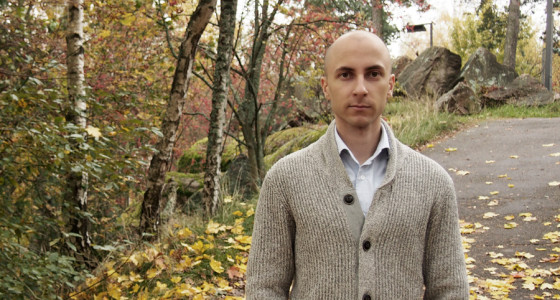 Historically Martti Malmi has been one of the most important persons for Bitcoin. (PICTURE: Libera)
Google Play Bans Cryptomining
Google has updated its rules on Google Play concerning cryptocurrencies and their mining. According to the new rules, all mining applications are banned from Google Play. Previously the rules were aimed against malicious applications that mined cryptocurrencies in secrecy, but with the new update even legit and transparent mining applications are disallowed.
"We don't allow apps that mine cryptocurrency on devices. We permit apps that remotely manage the mining of cryptocurrency," Google stated.
During the passing year Google has also banned advertisements relating to cryptocurrencies and bitcoin. Google's decision was based on the growing threat of so-called "cryptojacking", the mining of cryptocurrencies with illegit code embedded on ads.
It is likely that Google's ban is not us much a matter of competition as it is a matter of convinience. It is far easier for Google to implement a blanket ban on all cryptocurrency mining than it is to supervise singular applications. Is is also likely that as the situation with cryptojacking, cryptomining and such cools down, Google will go the road of Facebook and ease their stance regarding cryptocurrencies.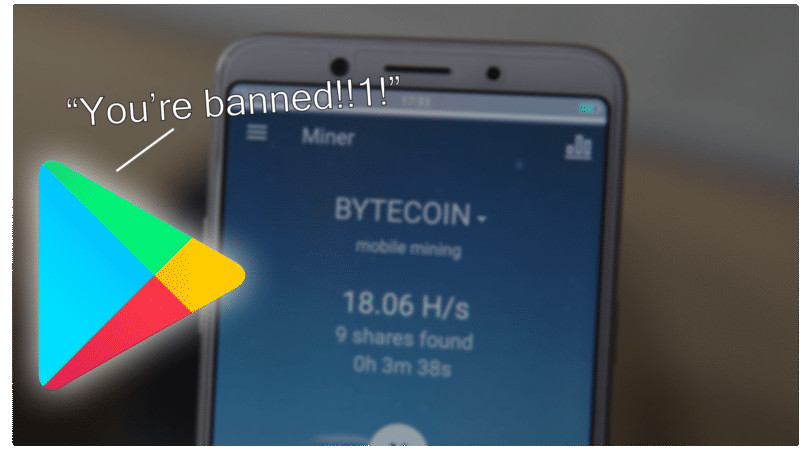 Even legit mining software is now banned from Google Play.
Valve Pulls a Cryptoscam Game from Steam
As the markets are flooded with new games and online marketplaces like Steam are replacing traditional game stores, a new kind of scam involving "faux games": games that are created for the purpose of deliberately scamming money instead of delivering a gaming experience.
A puzzle-game called Abstractism has been pulled from Steam after facing accusations of an elaborate scam involving fake digital goods and cryptojacking the player's computer. The scam was found out by several youtubers, such as SidAlpha.
"We have removed Abstractism and banned its developer from Steam for shipping unauthorized code, trolling with content, and scamming customers with deceptive in-game items," a Valve spokeperson told Motherboard.
The game used player's computer to mine cryptocurrencies for the developers. Additionally the developers sold deceptive digital goods that resembled items from other games, but didn't do anything. The scam itself was remarkable, due to its rarity.
"There's been a couple of instances in the past where there's been a crypto miner or some form of virus in a Steam game, but that's been extremely rare," SidAlpha told Motherboard.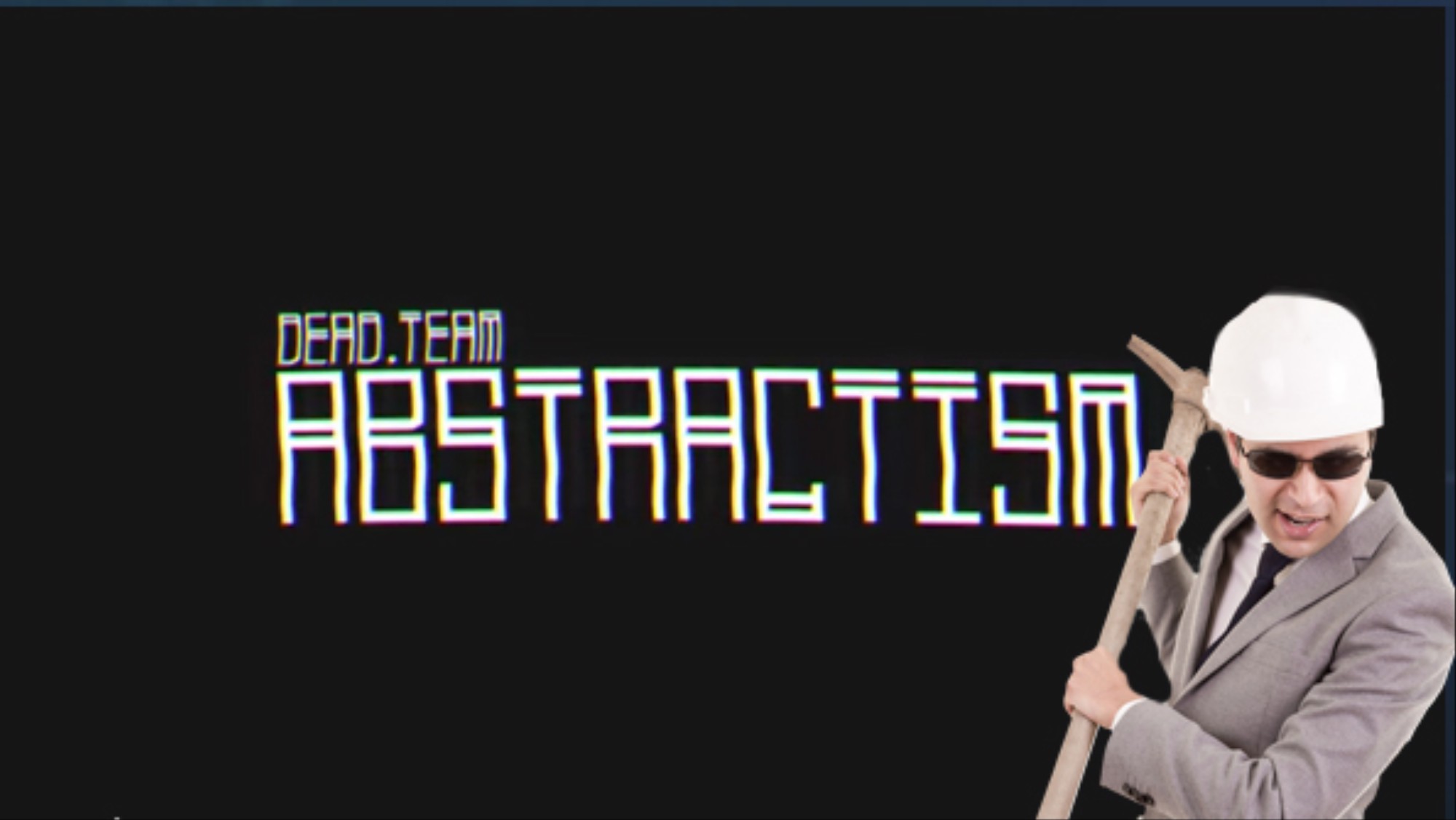 Abstractism is an example of a new, emerging form of digital scamming: faux games.
Dubai to Create a Court of Blockchain
An interesting development is taking place in Dubai, where an internationally acting court is seeking to use blockchain to better the legal system. The Dubai International Financial Center Courts have announced a government-backed iniative to develop a blockchain-based legal platform.
The potential of blockchain to disrupt legal systems as well as economic has long been debated. The potential for so-called "smart contracts", blockchain-based contracts that fulfill themselves automatically, is immense, but so far only few practical applications have come of them.
DIFC aims to chance that. On the first step of the so-called "Court of Blockchain" iniative, DIFC wants to use blockchain to automate the storage and duplication of legal documents. If the cautious first step is a success, Court of Bitcoin will begin to research how to actually combine smart contracts with an actual legal system.
Though true "blockchain law" might be still years away, DIFC iniative is a huge move towards new more transparent legal systems.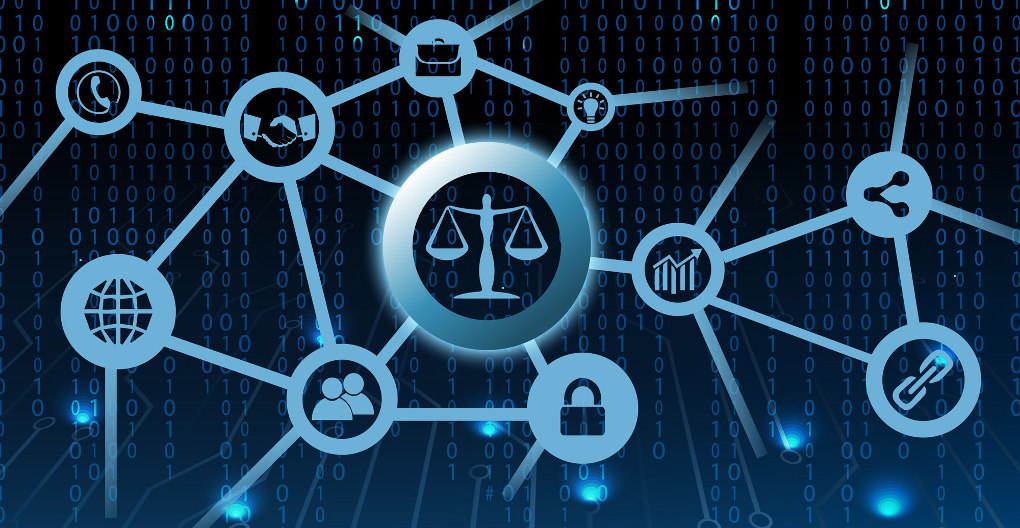 Dubai's new "Court of Blockchain" wants to bring law and bureaucracy to modern age by using blockchain.
Stellar Was the Biggest Gainer of July
Cryptocurrency markets might have seen some general decline during this week, but some cryptocurrencies have fared far better than others. Even though bitcoin's price has fallen somewhat, it is still tens of percents higher than in the beginning of last month.
But even this is left in shadows by Stellar, an altcoin which has grown to become sixth largest cryptocurrency (according to market cap). During July Stellar grew about 40 percent. In the end of June Stellar cost about $0.19, but at the time of writing it moves a little above 0.27$.
Stellar is a cryptocurrency and blockchain-based network that aims to connect the world of traditional business and exchange with modern fintech. All the software necessary to run Stellar is free for even commercial use and the Stellar group developing the system is a non-profit organisation.
The ideas behind Stellar are solid, but like all cryptocurrencies, it would require major adaptation to be able to fulfill its promises. It is also unclear whether it can actually offer something Bitcoin isn't able to.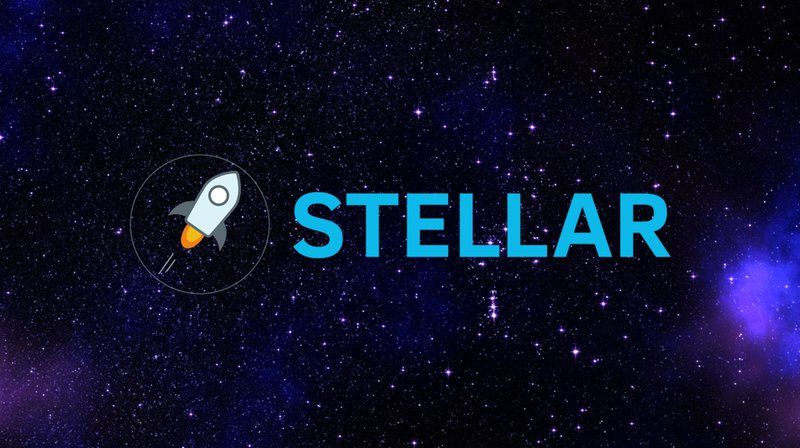 Stellar needs what all crypto-applications needs: a real, active user-base and business adaptation.