Hello there, fellow crypto experts and experimenters. The dark month of November has started rather brightly for bitcoin, as the number one cryptocurrency has recently risen to historical heights above $68 000 dollars. The wider crypto markets have also ascended toward records as their total market cap now approaches the momentous milestone of $3 trillion dollars. We are certainly living interesting times and sailing uncharted waters.
Aside price development, this week's news include legislators lobbying for a wider Bitcoin ETF in the United States. The newly elected mayor of New York has also decided to take his first three paychecks in bitcoin. Elsewhere the nation of Kazakhstan has started restricting retail investing in crypto, while El Salvador is using its bitcoin profits to build schools and hospitals.
Bitcoin's price reached a new record
Bitcoin's price has risen to new historical highs above $68 000 dollars. In euros the equivalent sum is roughly €58 600, which also marks a new high. Meanwhile the total market cap of all cryptocurrencies has climbed close to its own respective record at nearly $3 billion dollars.
The growth spurt which started at the end of October and intensified in November seems to be a result of many factors. One is the long awaited news of the first Bitcoin futures ETF being greenlit by the United States SEC. Additionally expectations of a more favorable regulatory approach to crypto in the US and interest from major investors have also fuelled the crypto rocket.
Bitcoin's price has shown signs of stabilization between its growth spurts, but even then remained on the better side of $60 000 dollars. It is also noteworthy that the price has risen more than 50% from September's levels at $44 000 dollars. At the same time the market cap of all cryptocurrencies has grown with roughly a trillion dollars. Experts have usually regarded similar numbers as strong signs of an ongoing bull market.
"Given the price momentum we are seeing on the back of bitcoin's ETF, we believe that bitcoin can easily go all the way to $100,000 by the end of this year," concluded Naeem Aslam, chief market analyst at AvaTrade.
Lawmakers lobby for a wider Bitcoin ETF
US representatives Tom Emmer and Darren Soto have sent a letter regarding bitcoin to chairman Gary Gensler of the Securities and Exchange Commission SEC. Emmer is a republican representative from Minnesota and Soto a democrat from Florida, so the letter seems to have bipartisan support.
In the strongly worded letter the representatives question why the SEC allows a derivatives-based bitcoin ETF but not a spot ETF. According to Emmer and Soto, a bitcoin spot ETF would be based directly on the asset and provide investors even better protection than derivatives-based futures products.
"To be clear, we do not intend to say that one method of exposure is better than the other, but rather that unless there are clear and demonstrable investor protection advantages, investors should have a choice over which product is most suitable for them and their investment objectives," the legislators wrote.
The SEC has thus far not answered the questions presented in the letter. Last week Steven McClurg, chief investment officer at Valkyrie Funds which is preparing its own bitcoin futures ETF, estimated that the SEC probably won't allow a bitcoin spot ETF before the year 2022.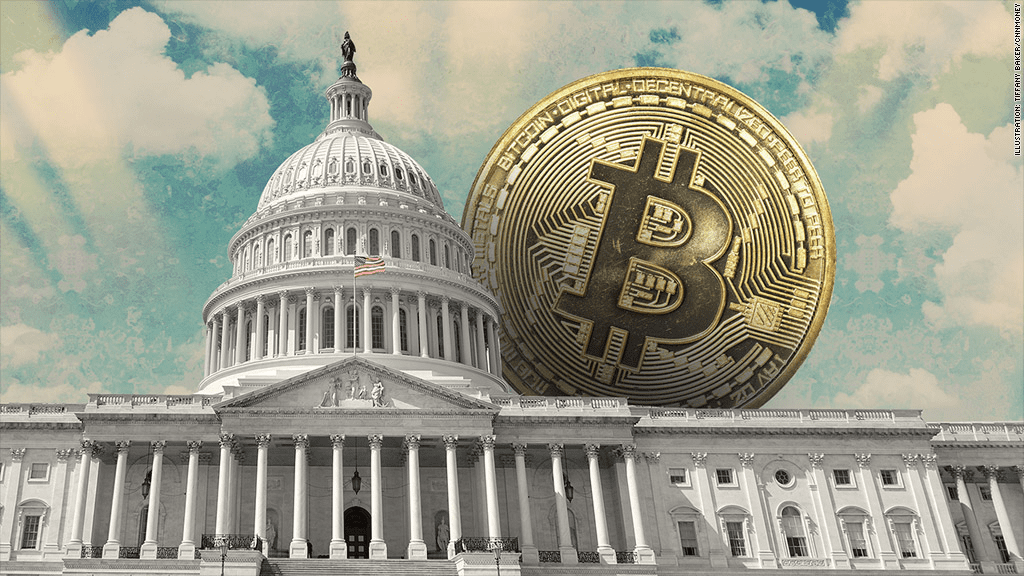 New York mayor-elect will take salary in BTC
Eric Adams, the newly elected mayor of New York City, has said he will take his first three paychecks in bitcoin. Adams, who is set to take office in January, announced the news last Thursday.
"In New York, we always go big, so I'm going to take my first THREE paychecks in bitcoin when I become mayor. NYC is going to be the center of the cryptocurrency industry and other fast-growing, innovative industries! Just wait!" Adams tweeted.
The retired New York City Police Department captain and Brooklyn borough president has also presented crypto-favorable views throughout his victorious campaign. Adams' support is notable since New York has one of the nation's strictest cryptocurrency rules, which require licenses for most crypto transactions.
Adams is not the first politician to take his salary in bitcoin. Earlier this week re-elected Miami Mayor Francis Suarez vowed he will take his next paycheck in bitcoin. Adam's response seems to beat this pledge threefold.
Kazakhstan restricts retail investing in crypto
The government of Kazakhstan has decided to limit the cryptocurrency commerce of retail investors, reported local news agency Kapital.kz on Wednesday.
The new restrictions dictate retail players can invest a maximum of 10% of their annual income or 5% of all their assets excluding their main residence. The sum can grow up to $100 000 dollars per year, as long as investors provide proof of their finances to authorities. Without these details monthly investments of up to $1000 dollars will be allowed.
The new restrictions are imposed by the Astana Financial Services Agency AFSA. According to the authority, the limits are meant to protect retail investors from cryptocurrency-related risks, which may include losing all the invested capital. The rules came into effect on the 26th of October.
The AFSA has also created a road map to develop Kazakhstan's crypto industry. According to the plan, crypto exchanges can start functioning in the country by the end of 2021.
Kazakhstan has also seen a huge inflow of crypto miners as a result of the mining ban in the neighboring country China. Miners are allegedly partly responsible for electricity shortages in the country, whereby Kazakhstan is also planning to limit the energy consumption of mining operations.
El Salvador builds schools with BTC profits
The state of El Salvador has decided to start building schools with profits from the nation's BTC profits. The government intends to use surplus from its national Bitcoin Trust, which currently contains 1 120 BTC.
According to president Nayib Bukele, the nation's bitcoin profits will be channeled to the construction of 20 new schools. The president's spokesperson said the profits will be used to benefit the people without touching Salvadoran taxes. It was also announced last month that the government will use $4 million dollars from its Bitcoin Trust to build a new veterinary hospital in the capital of San Salvador.
El Salvador's controversial Bitcoin law officially came into effect on the 7th of September, whereby bitcoin became legal tender in the country. Aside from launching a cryptocurrency wallet called Chivo for citizens, the government has also acquired bitcoins to fill its own coffers. At current prices, the Bitcoin fund is already worth over $70 million dollars. Meanwhile the state-sponsored giveaway of $30 dollars in bitcoin to citizens are now worth nearly $40 dollars.