The first quarter of 2021 saw a sharp rise in the prices of bitcoin and many other cryptocurrencies. Moreover, virtual currencies outperformed markets — yet again. In the crypto market report Q1/2021, analyst Timo Oinonen outlines the success of cryptocurrencies in comparison to other assets, rising inflation, its economic impact, and the development of Bitcoin ETFs (exchange-traded funds).
Crypto market Q1 2021: here's the TL;DR
Bitcoin's position strengthened significantly during the first part of the year, driven by the investments made by many large companies. Tesla's investment of as much as $1.5 billion in BTC attracted the most attention. Institutional investors are treating bitcoin as a store of value. Moreover, they seem to intend to be holding it for a while.
Gold prices have historically correlated with bitcoin — but surprisingly, they declined by 12,71% in Q1 2021. Digital gold outperformed precious metal once again. However, at the moment, Bitcoin's market cap is above $1 trillion, while gold's market capitalization is $11 trillion.
Bitcoin has also made its way into the hands of national authorities. For example, from the study published by Ukraine, we learned that the state authorities have more than 46,000 bitcoins in their possession. Moreover, the Finnish state is holding about 2,000 bitcoins as a result of customs seizures.
In addition, investors' interest in Bitcoin ETFs is escalating as the number of ETF applications is increasing. At the same time, concerns over inflations attract even more funds to BTC. Nordea's Andreas Steno Larsen recently estimated that 20% of all USD in circulation were printed during 2020 — and the money printer doesn't seem to be stopping in 2021 either.
Cryptocurrency market report
The leading cryptocurrencies are more and more often acknowledged as their own asset class. Coinmotion's quarterly review of the cryptocurrency market development brings together everything investors need to know.
Download Coinmotion Market Review Q1 / 2021 here.
Read next: Top 5 Crypto Trends for Investors: Q1 2021 Dominated by DeFi, NFTs, Bitcoin, & More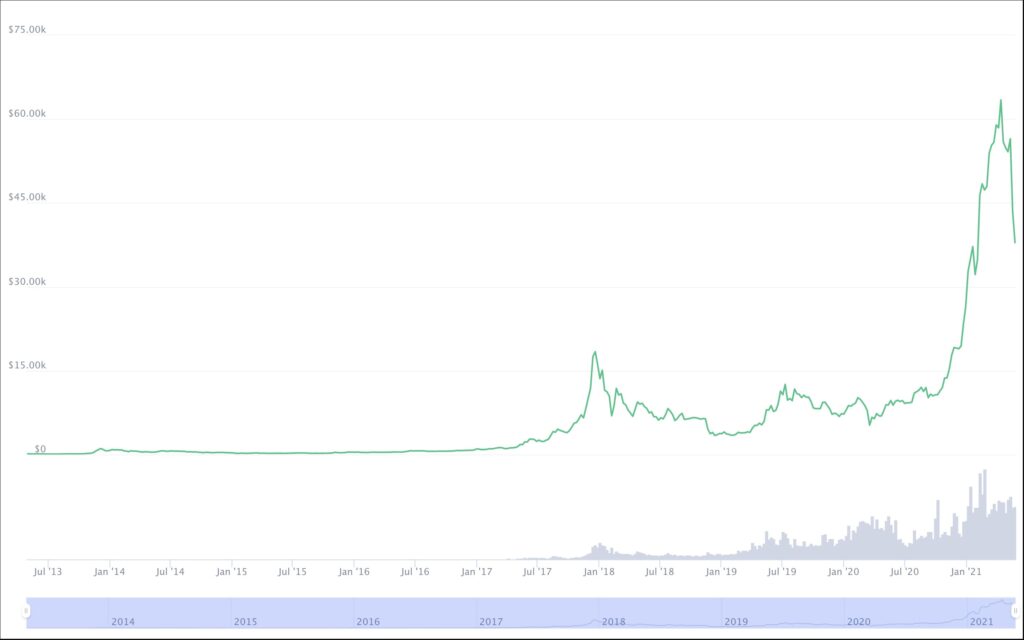 Follow Coinmotion to stay informed about what goes on in the cryptocurrency markets:
Sign up for the Coinmotion newsletter