Denarium is a producer of bitcoin wallets and collectible items maintained by Prasos Ltd. Denarium has a long history of producing coin wallets and a professional team responsible for the quality and safety of the products.
Denarium bitcoin has been operating since 2015, when the first physical Denarum products were launched. The idea behind Denarium is to manufacture safe, high-class and elegant bitcoin wallets and collectible items for all bitcoin users. In the Denarium wallet you can store bitcoins physically beyond the reach of hackers.
Product quality and safety is our flagship
From the very beginning Denarium has strived to create the best possible quality and a stylish design. Our professional graphic designs our products and the plans are sent to the coin workshop, where products are minted. The products arrive to our office directly from the factory and are quality-checked. After the quality is assured they move on to production.
Assembling our products takes place in a clean space, with which we have improved product quality and minimized production problems.
A comment from our producer:
The clean space and new packages have significantly improved product quality.
At the end of 2018 we started using Certiline Barcard® packages to improve product safety. In the packaging stage the Barcard is heated shut, whereafter the Barcard's safety feature ensures customers that the product is fully unopened. Opening the Barcard leaves a chain-like shape at the edges, whereafter the Barcard cannot be closed without leaving trace. Therefore customers can be completely sure the product is fully tamper-proof as it arrives.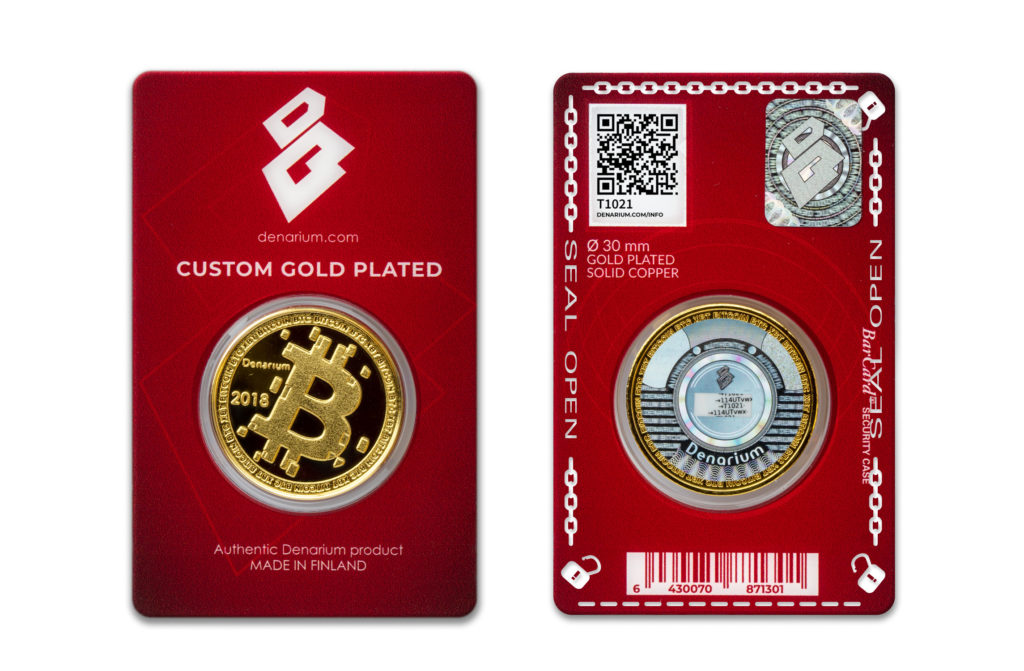 Denarium coin materials are top-class
In our products we use materials ranging from Copper to .9999 Gold.
Our most affordable products are mainly gold-coated copper. Our premium products are .999 silver and bronze. All our gold products are at least .999 gold (99,9%).
Our gold and silver products are checked at Labtium, which is a third party quality-control company. There the product's quality and purity is checked. After the product is checked, Labtium marks it with its own seal. This ensures the quality and purity of our all our precious metal products. We always aim to keep product quality as high as possible, starting from the basic materials.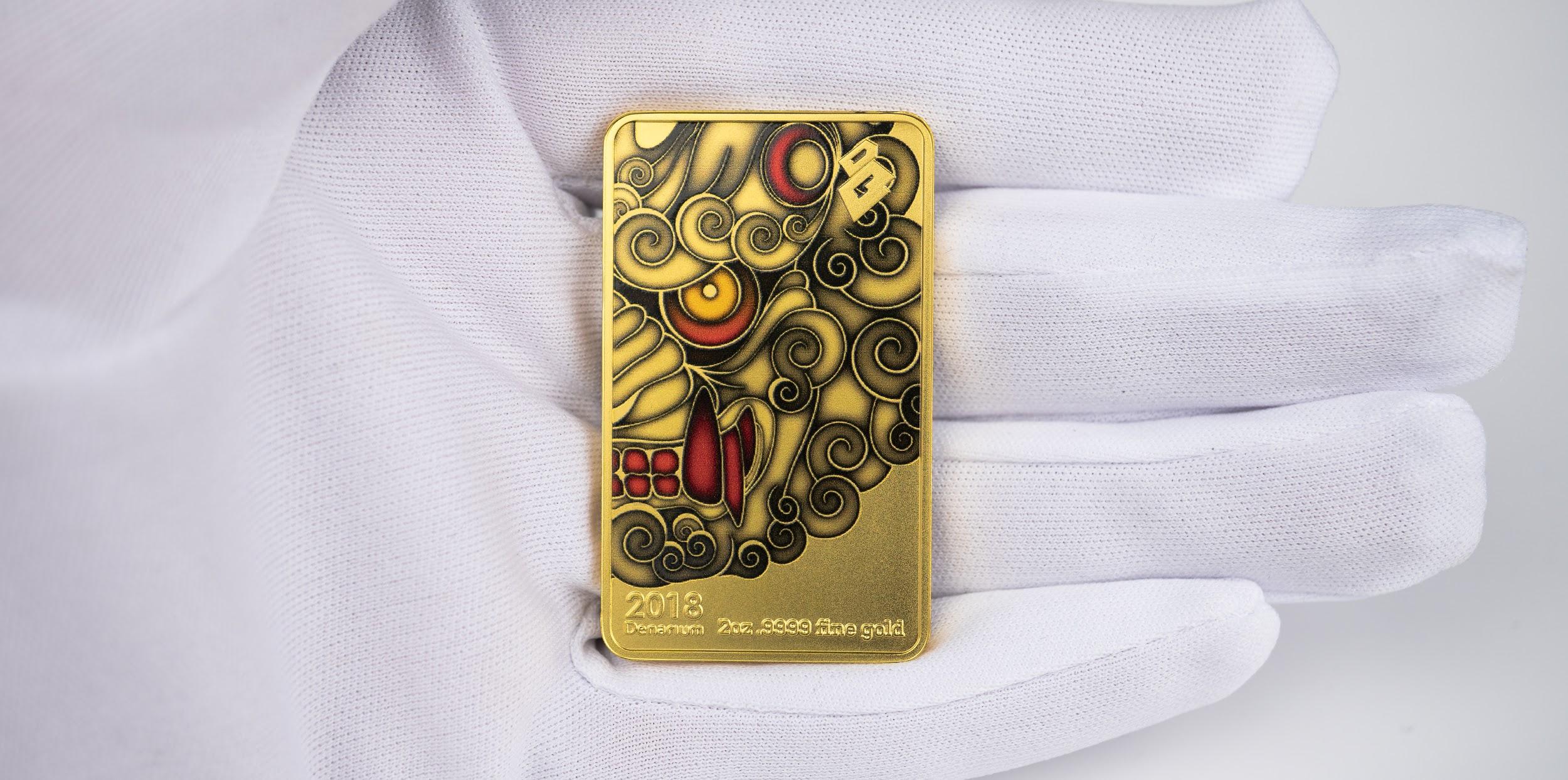 We publish product statistics for transparency
In 2019 we started making charts from data available through the blockchain and our public database. The data has been used for example to map the number of our products and the amount of bitcoins stored in them. With this data we try to advance transparency and reliability in our operations.

The Denarium wallet is best suited for long-term investments. By analyzing the data we have noticed that a majority of our products are still unopened and contain funds within the coins. This indicates that our product is a safe and good way to store bitcoins and encourages storing them long-term, which has historically been a very profitable solution.
Visit the Denarium webpage for a closer look at our products.