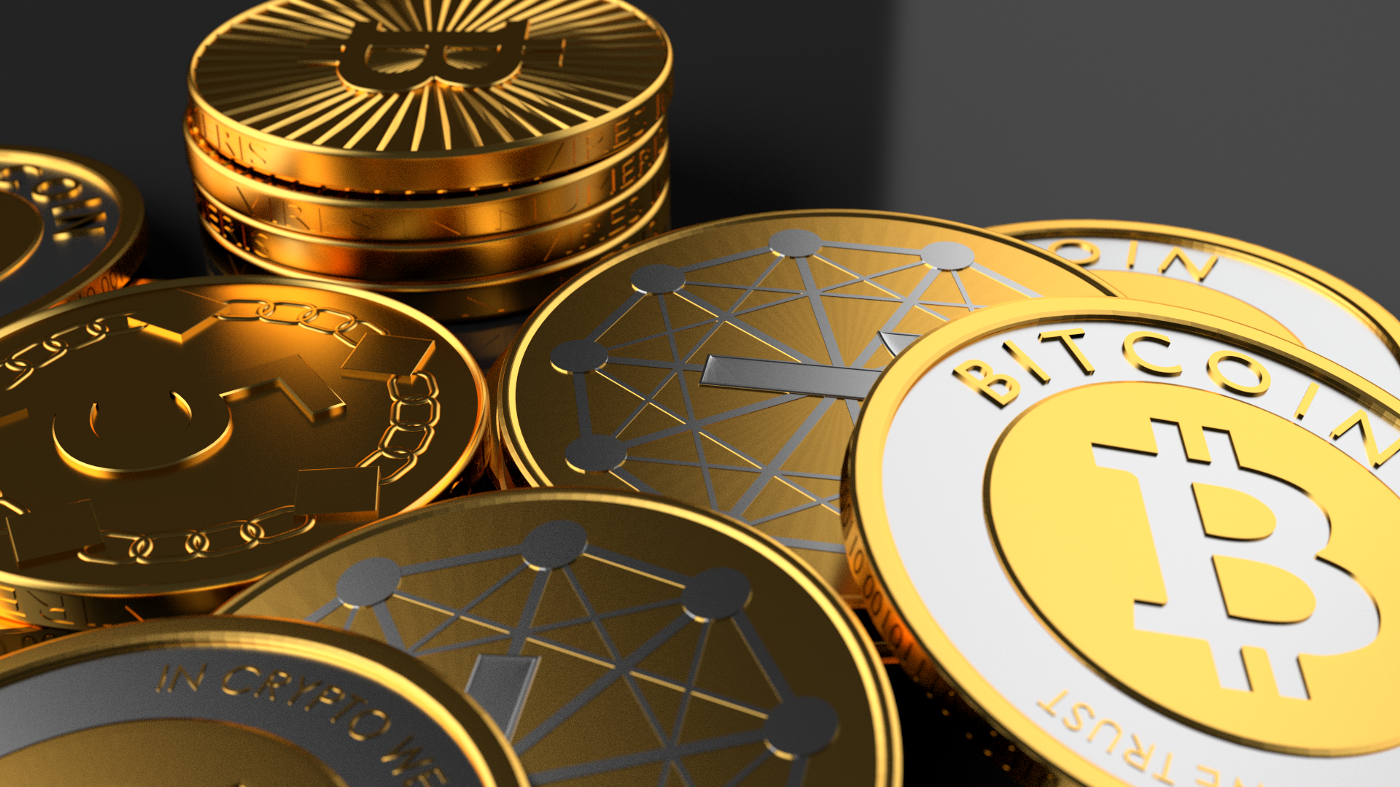 Coinmotion.com
 — 
@coinmotion
The thought of buying bitcoins can be very scary for many of us and it might even hold us back as we think the process is too complicated. With this guide you'll see that buying bitcoins using Coinmotion is extremely easy and safe. Following these few steps you get to buy bitcoins in no time.
Register a free account to Coinmotion. You can register by clicking here.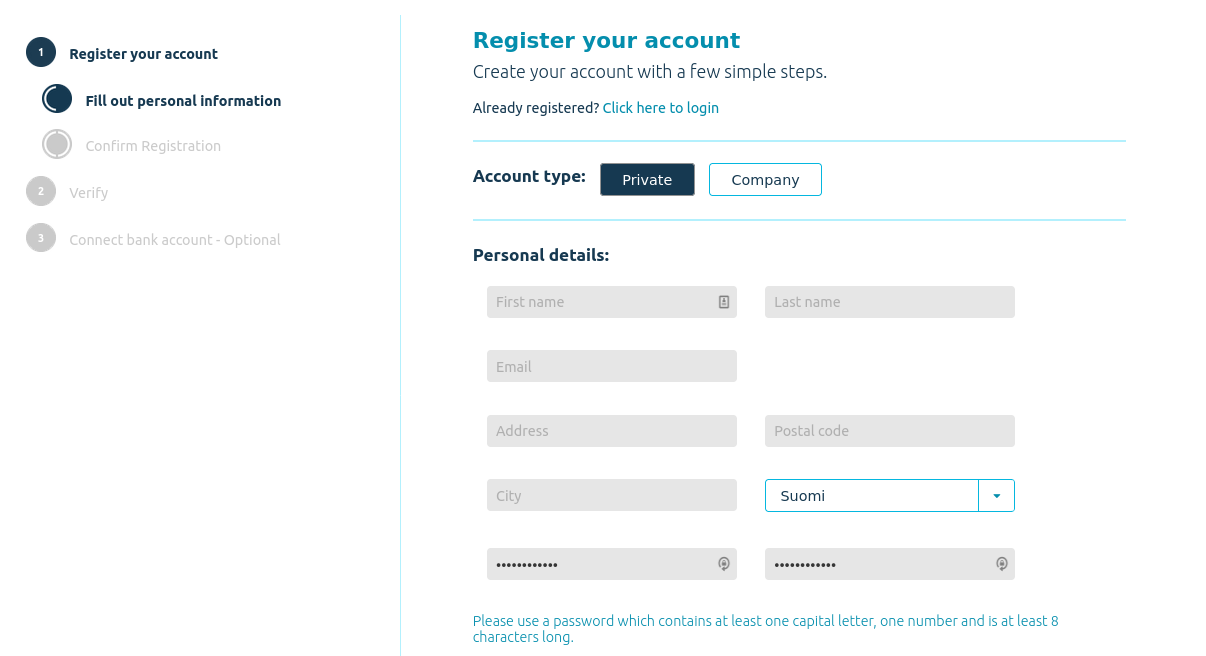 2. Confirm your registration with a code that we have sent to your email.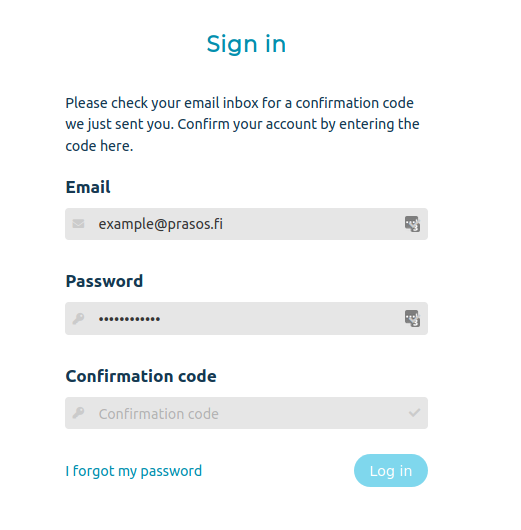 3. You can now log in to your new Coinmotion account.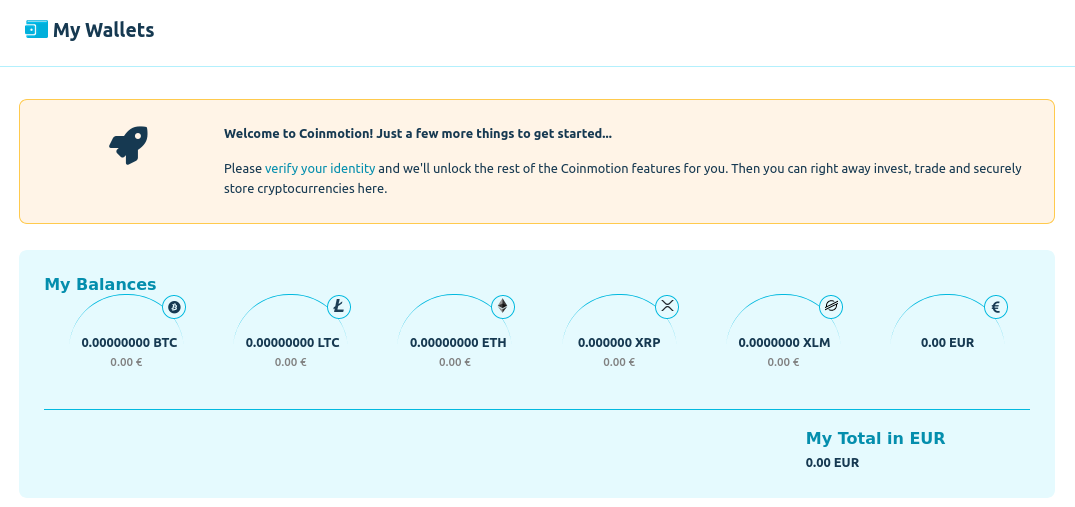 Identity verification and KYC form
4. After creating an account, there's still a few steps to go. You still have to verify your account to protect your identity, and fill in a KYC form, which is a standard step in all of the industry's platforms. Coinmotion will guide you directly to fill in the KYC form and do the verification process after you've registered your account. The verification can also be found from
Account Settings – Verify
. The verification process is done only once.
Finnish customers can verify their accounts with banking credentials, but customers outside Finland must identify themselves by
uploading the following documents:
Copy of your passport / ID
Copy of a utility bill, phone bill or a bank statement which demonstrates your name and address
Please make sure the photos uploaded are clear and whole, so that the information is easily read and there's no cut corners. Some accounts will go through manual checks, which is why the verification process might take a while.
Link your bank account to Coinmotion
5. Next, it's recommendable to link your bank account to your Coinmotion account. Bank account must be linked  to your Coinmotion account if you wish to withdraw funds to your bank account at some point. Select
Bank account – Manage account
form your
Account Settings
, add your bank account to the corresponding field and select
Save Changes
. Confirm the new information with a confirmation code sent to your email.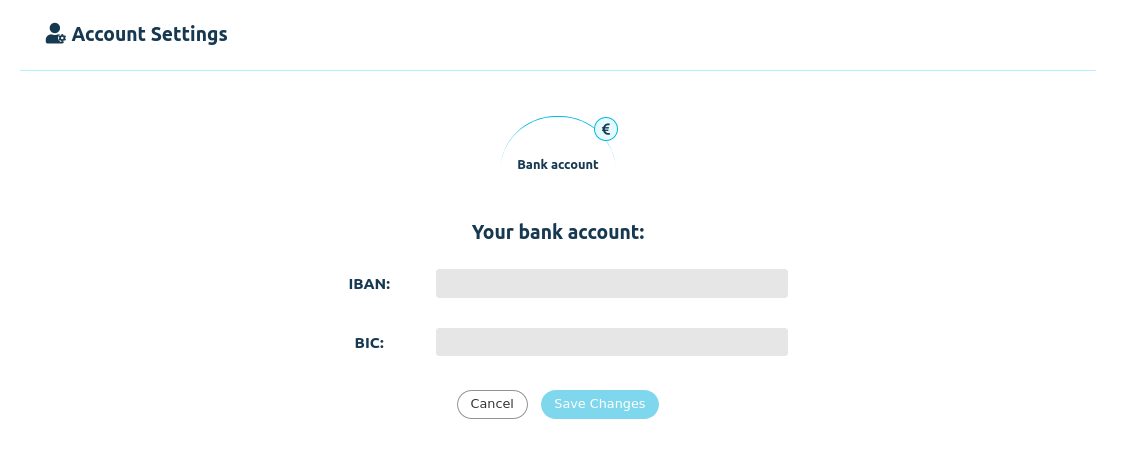 Add funds to your Coinmotion account
6. You have now fully registered and verified your account! To buy bitcoins, you must first deposit euros to your Coinmotion account. Go to
Transfers – Receive – Euros
and select the payment method you'd like to use. Insert the amount you want to deposit and select
Next.
If you selected a bank transfer, the next page makes a deposit notice and shows you your personal transfer information – these are the receiver's bank account, name, and your personal reference number. Now go to your online bank and make the bank transfer with the information provided in the deposit notice. These information always stay the same, but you should always make a new deposit notice when depositing money to Coinmotion with a bank transfer.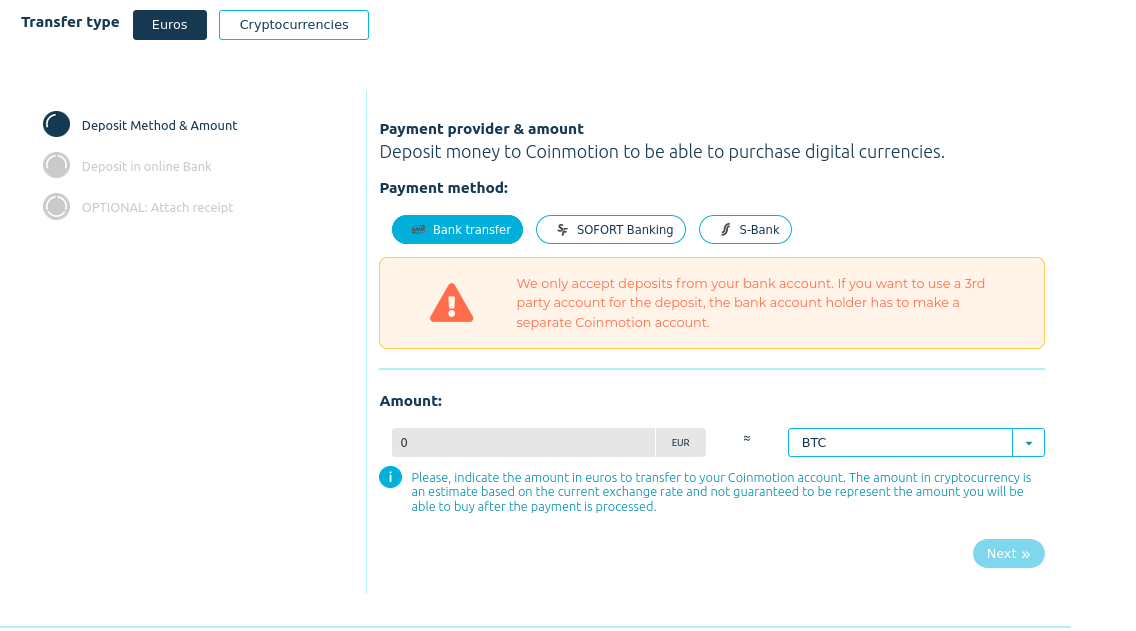 How to buy bitcoins in Coinmotion
7. Once you have euros on your Coinmotion account, you can buy bitcoins. Go to
Trading
and select the amount of euros with which you'd like to buy bitcoins. You can also push the
Max
amount button, which will then make the purchase with all your euro balance.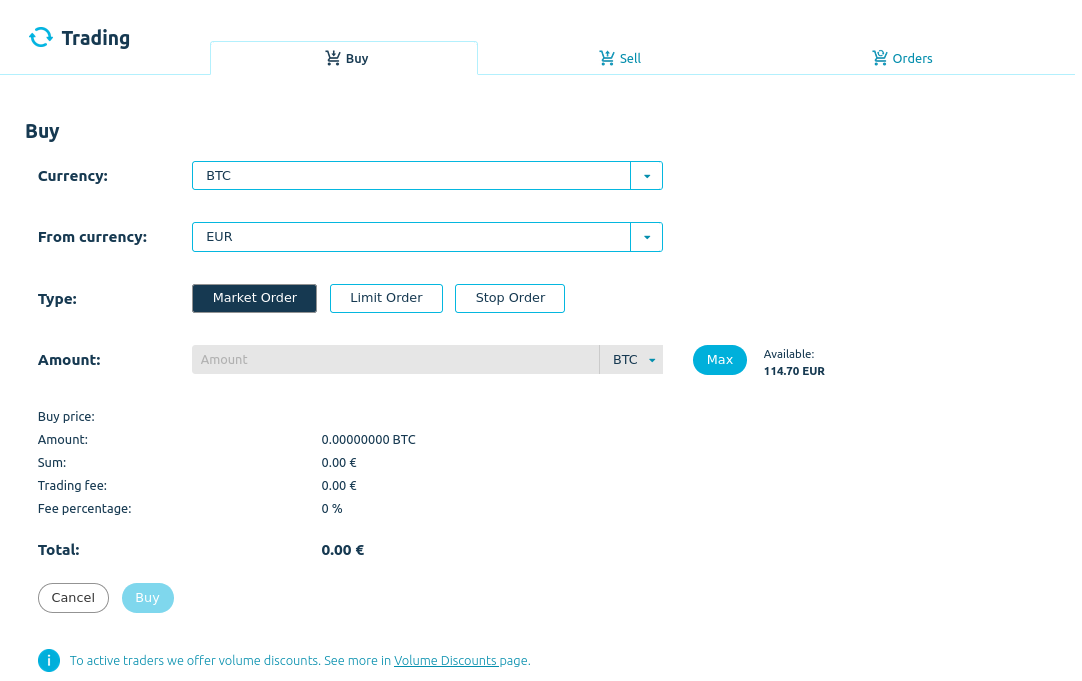 8. Congrats! Now you know how to buy bitcoins from Coinmotion. From
Transfers – Send – Cryptocurrencies
you can send your bitcoins to other bitcoin addresses. You can see your own bitcoin addresses from the
My Wallets
page, as well as from
Send – Receive – Cryptocurrencies
-page. You can also create more addresses if needed. Effectively, all cryptocurrency transfers made to these addresses will come to your Coinmotion account. If there's anything unclear in how to buy bitcoins from Coinmotion, or how to use the platform in other ways, remember that Coinmotion's support team is only a message away! Try it out!
Coinmotion.com