We have started publishing quarterly cryptocurrency market reports. These reports are created to provide value for investors, clients and our followers by delivering a complete quarterly overview of the industry.
In the Prasos Q3´18 Report we dive deep into bitcoin & cryptoassets, including topics within cryptocurrency market caps, exchanges, decentralized exchanges and tech adoption. In the asset summary part, we explored asset correlations, indices, network health, layer 2 solutions, and bitcoin fundamentals during the indicated time period.
The coming Q4´2018 report will be published during the first weeks of 2019. By subscribing to our mailing list you will be among the first to receive these reports.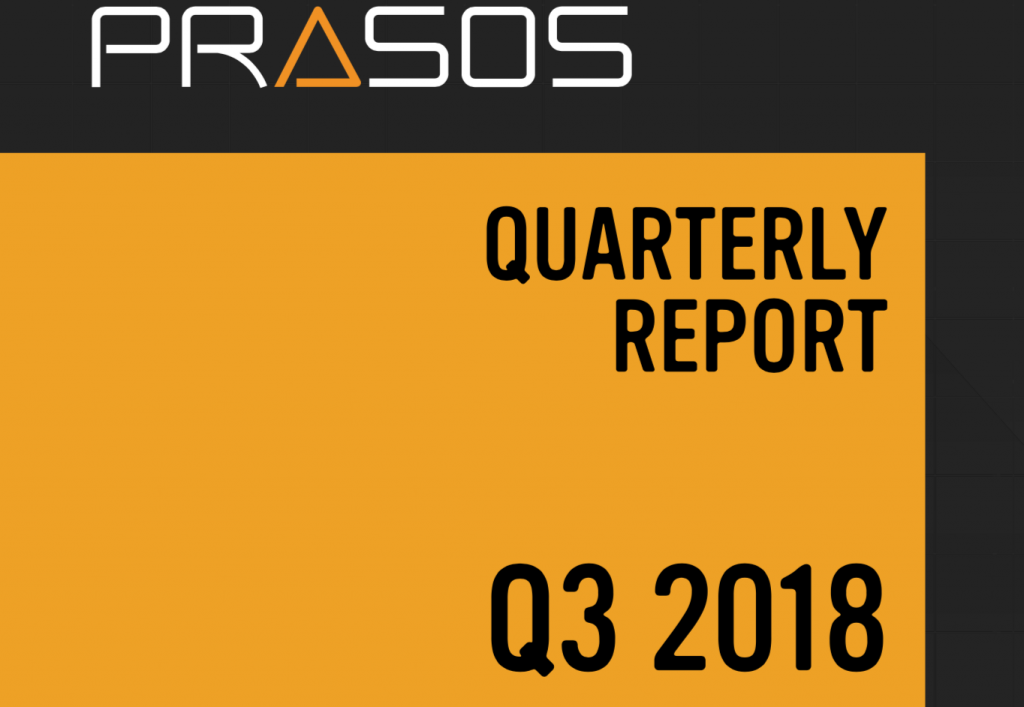 Subscribe to our newsletter to receive our quarterly reviews and other relevant news directly to your inbox! Click here to subscribe now.