Hello there, fellow crypto comrades. The world has seen quite an upheaval after a large group of Chinese miners fell away from the global crypto pool. This both dropped mining difficulty to a historically low level and made crypto mining more decentralized and profitable for the remaining miners. This week we will talk about this among other things.
In other news we have the increasingly eco-friendly nature of cryptocurrencies. Already half of all crypto mining is conducted through sustainable and renewable energy sources, which do not burden the environment. In fact crypto mining can be regarded as one of the world's most environmental industries.
Furthermore we will address the death of crypto pioneer John McAfee, Craig Wright's latest shenanigans as well as the growing bitcoin use in India despite the government's attempts to curb it.
Bitcoin's mining difficulty dropped historically
The Bitcoin network's mining difficulty saw its greatest drop in history on Saturday the 3rd of July, as it plunged nearly 28% within a single day. The reason behind the drop appears to be measures by the Chinese government to radically decrease crypto mining within the country.
Bitcoin has an inbuilt mechanism which automatically adjusts mining difficulty so that new blocks are always created every 10 minutes on average despite the network's mining capacity. The significant decrease of Chinese miners resulted in a respective drop in mining difficulty.
While China comrpised a notable share of all Bitcoin mining, even this radical drop did not particularly weaken Bitcoin's security. Bitcoin still remains the most effective project of decentralized computing in human history.
The drop of Chinese mining power also brings benefits for Bitcoin. Earlier Chinese miners held a disproportionate share of all mining power, but the recent shift has made the network increasingly decentralized by distributing power to more parties.
Sustainable BTC mining on the rise
The Blockchain Mining Council, a voluntary global forum for cryptocurrency miners, has released a new press statement. According to BMC, Bitcoin mining with renewable energy sources already comprises more than half of all Bitcoin mining. The council reports that the use of renewable energy sources in BTC mining has grown to over 56 percent during the second quarter of 2021.
The number was even higher concerning BMC's own members and voluntary respondents, with 67% reporting sustainable energy use in their mining operations.
The numbers of other miners have been estimated based on carbon dioxide emissions and their non-renewable energy sources compared with their own data.
The exact numbers presented by BMC can be critized with reason, but the trend seems to clearly be going toward renewable energy souces. BMC's own intention is to further cut down the environmental burden caused by crypto mining on a global scale.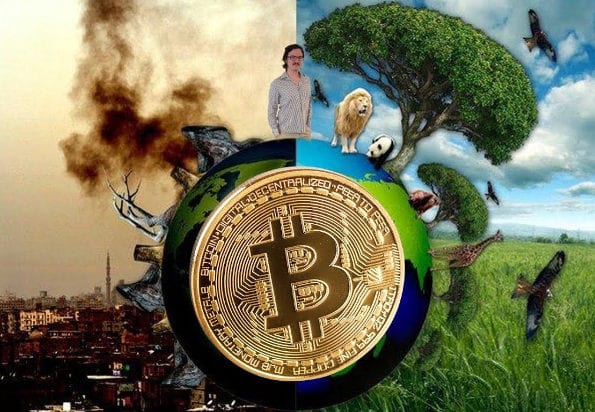 Bitcoin.org denies access to BTC programs in the UK
Bitcoin.org, a site serving as a major source for downloading Bitcoin programs and accessing information, has recently prevented citizens in the United Kingdom from downloading Bitcoin's reference program Bitcoin Core. The site had earlier removed Bitcoin's original white paper formulated by its pseudonymous creator Satoshi Nakamoto.
The development is linked to a legal turmoil revolving around Craig Wright, a man claiming to be Satoshi Nakamoto and trying to gain power over Bitcoin. A UK court recently ruled in favor of Wright after Bitcoin.org's owner chose not to mount a defense in the case.
While Wright has already for years claimed to be Satoshi Nakamoto, he is yet to present a single credible evidence for his claim. One way to prove his claim would be to transfer bitcoins from addresses known to be owned by Satoshi Nakamoto. So far this has not happened and many dispute Wright's claims as they have over the years.
John McAfee found dead in Spain
Crypto pioneer and data security entrepreneur John McAfee has been found dead in his prison cell in Spain. His death occurred on the 23rd of June, sparking several conspiracy theories. The common theme is that McAfee would not have killed himself, but rather his death was staged as a suicide or he was somehow pressured to commit the act.
As proof the conspiracy theorists have presented several messages by McAfee, in which he has asserted he is not going to kill himself. McAfee already commented in 2019 that if he should be found dead, the most likely reason is murder. The techno guru had also taken a wrist tattoo reading "WHACKD", implying that his death would be a murder.
McAfee's wife Janice McAfee added fuel to the fire by disclosing that she had met John mere hours before his death. According to Janice, her husband was not at all suicidal and had shared fears that authorities were about to kill him.
However, Spanish authorities claim that McAfee had already attempted suicide earlier in prison. No final evidence has yet been presented to prove McAfee's death was not a suicide. Whatever the truth may be, it is clear that the death of such a high-profile crypto pioneer has shocked and impacted the whole crypto world.
Millions of Indians invest in bitcoin
Millions of Indian citizens are investing in bitcoin despite the country exhibiting one of the world's strictest regulations regarding crypto trading. According to data by Chainalysis, crypto commerce in India grew from roughly $200 million dollars to $40 billion dollars within a single year.
In 2018 India started restricting crypto trading with severe regulation. Banks were ordered to close down customers accounts practicing or even supporting crypto trading. Additionally those caught for crypto trading or ownership were given fines.
In 2020 India's supreme court overturned the orders concerning banks, but authorities have still persisted in trying to restrict crypto use within the country.
In 2021 India has formulated an even stricter proposed bill. According to the bill, all forms of cryptocurrency use would be criminalized, whether it be ownership, mining, trading or simple transactions.
Despite this the use of crypto and particularly bitcoin only continues to grow in India. According to Chainalysis, many investors favor bitcoin over gold despite India's tradition of being one of the most gold-focused nations in the world. Chainalysis reports that India currently has over 15 million crypto users, with the number appearing to grow further.
Corona vaccines sold for crypto on the dark web
Stolen corona vaccines as well as fake corona certificates and medical reports have started circulating on dark online marketplaces, reports blockchain analysis company Coinfirm.
The vaccines and forgeries are sold on marketplaces for several different cryptocurrencies. According to Coinfirm at least ether and litecoin are used aside bitcoin in addition to more anonymous cryptocurrencies like monero, dash and zcash.
The forged vaccination records and medical reports are believed to originate from several corrupt sources across the world. Aside from fake certificates, unauthorized vaccination data has also been entered into different health information services in different countries.
According to Coinfirm, at least online vendor parties in Hong Kong are selling vaccination reports to Eastern European countries in large quantities. Coinfirm has, however, not disclosed which countries are in question.