Wednesday saw a huge plummet in cryptocurrency prices when all major cryptocurrencies fell. Many cryptocurrencies saw drops measured in tens of percents, with even the two largest cryptos, Bitcoin and Ethereum, dipping below $10 000 and $1 000 respectively. Overall cryptocurrencies shed about $300 billion dollars of their total market cap.
The fall was a steep one, especially for those who haven't been in the cryptocurrency scene for a long time and witnessed the same kind of phenomena time and time again. Nonetheless most cryptocurrencies started a quick recovery, with bitcoin, ether and other major currencies rising closer to their previous price range. At the time of writing the markets are still in recovery and experiencing moderate gains.
This fall has been attributed to several reasons. South Korea's officials have flirted with a ban on cryptocurrency trading, and though the situation is still unclear, this causes uncertainity to the one of the biggest market areas for bitcoin.
One of the reasons that contributed to the crash was probably the problems many major cryptocurrency exchanges have had. The surging interest in Bitcoin and altcoins has put a lot of strain for the exchanges, and many have been fighting to cope with the greatly expanded demand. For an example Kraken was down entire days and Bitfinex has temporarily curtailed registrations of new accounts. For many it's hard to buy bitcoins, even if they'd want to.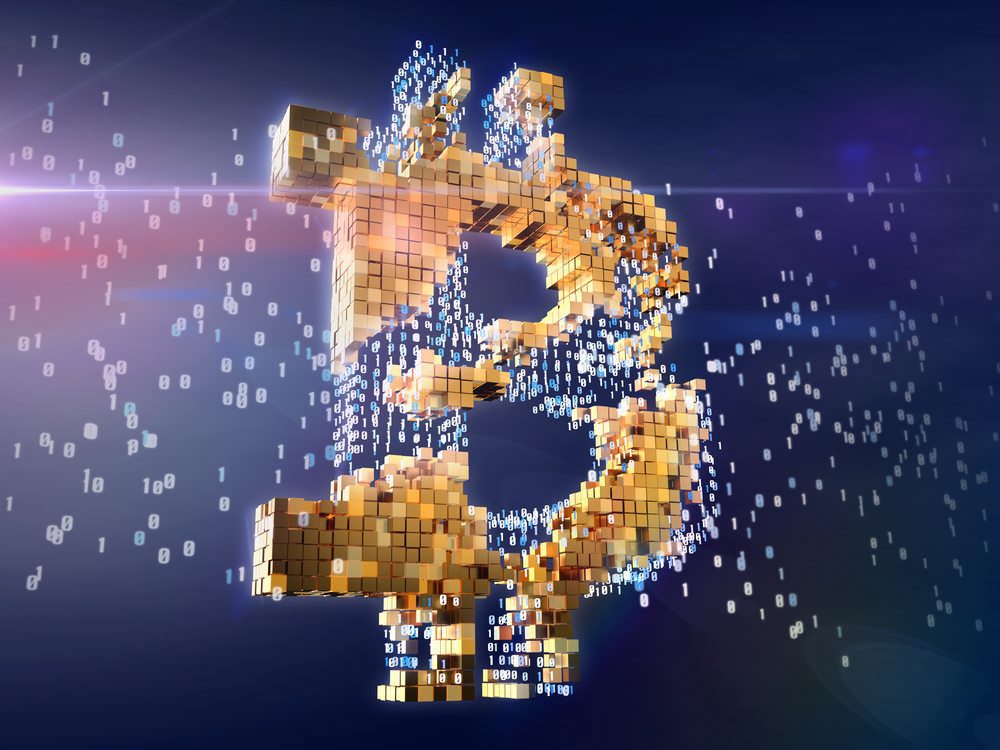 BitConnect Goes Down Amid Accusations
On Tuesday Bitconnect, a lending platform for cryptocurrencies, announced that it will shut down its lending practices immediately after cease-and-desist letters from officials. This has led to plummeting of BitConnect's own native BitConnect-token and users being unable to reclaim their bitcoins or other cryptocurrencies. BitConnects native token fell from about $400 to $17,25 per piece.
BitConnect has attracted lots of negative press and criticism. It has been described as a ponzi scheme by both officials and cryptocurrency media. BitConnect let the user to "lend" their bitcoins to BitConnect, which would pay them back with their own native token and then pay interest.
Essentially BitConnect claimed that they could invest user's bitcoins better than the user and then pay them high interests. But since interests were paid in BitConnect's own token, many suspected BitConnect of shady business practices. Indeed the current situation might very well warrant those suspicions.
It is unsure when and if the users can claim their bitcoins back from BitConnect. BitConnect has claimed that they will try to re-open at least some of their services soon.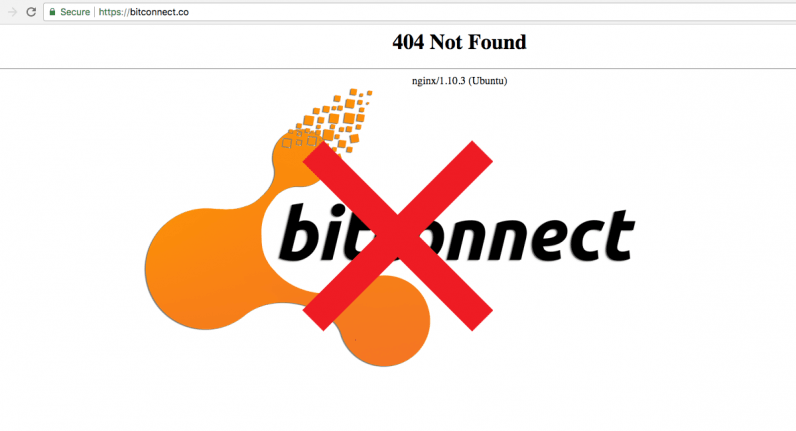 South Korean Officials Accused of Insider Trading
A local news source in South Korea, Chosun, has reported that government officials are accused of practicing in insider cryptocurrency trading. According to the local reports some government officials from Financial Supervisory Service bought or sold cryptocurrency just before the news of South Korea's potential ban went public.
"We have confirmed the intelligence. We have confirmed that some public officials have done such an act" FSS chief Choi Hyung-sik confirmed the allegations.
Even though the practice could be viewed even as corruption of the public officials, it is at this point unclear whether this will leave to sanctions or not.
"There is no code of ethics and no code of conduct for virtual currency investment in FSS regulations, so it's difficult to say about punishment at this stage" another FSS official stated.
These allegations and their confirmation further weaken the position of cryptocurrency ban, which is already unpopular among the citizens and politicians. The government of South Korea is supposed to reveal its plans in the near future.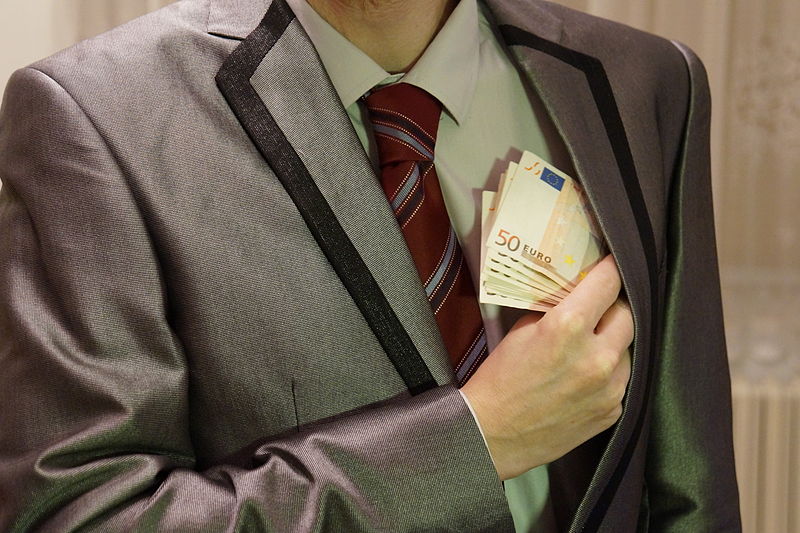 Virginia Beach Publicly Funds Bitcoin Mine
The city of Virginia Beach is giving a grant of $500 000 for a local company BCause for building a bitcoin mine. Additionally the company could seek reductions in taxes for investments on computers and other expenses. BCause itself is investing nearly 65 million for building the bitcoin mine.
The officials of Virginia Beach believe that BCause and emerging blockchain industry could create several jobs in Virginia Beach and the officials want to help them to grow with public benefits. BCause has already stated that it will add 100 full-time employees ranging from computer engineers to administrative positions.
"The cryptocurrency market is rapidly expanding, and we anticipate Bcause LLC will be at the forefront of this emerging financial system. We're poised to be a hub for data centers. To reduce that tax has put us in a very, very competitive position." said the Director of Economic Development of Virginia Beach Warren Harris.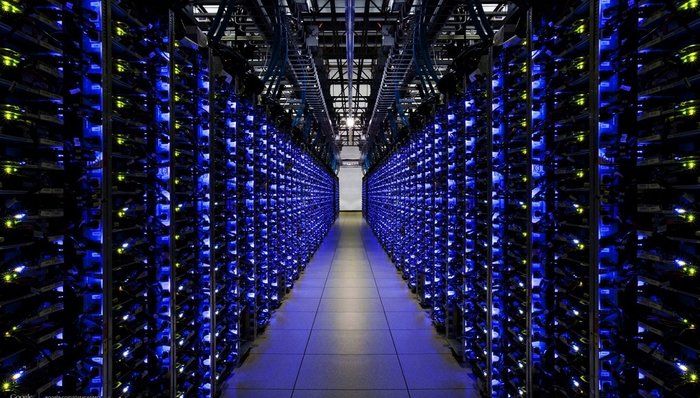 Crypto market – Cindicator Decentralizes Market Analysis
In out weekly news feed we are also including a section of small cryptocurrencies that have caught our attention during the week because of their performance. This week we talk about Cindicator that was one of the greatest gainers in the restoration of cryptocurrency markets after the plummet gaining great increases.
Just barely pushing its way to top 100 cryptos, Cindicator's native token (also called cindicator) has gained over 150% in few days.
Cindicator is an application for decentralized market and news forecasting. The users send their forecasts to the Cindicator network, which then gives those opinions to the public. Cindicator is powered by a leaning AI, which constantly weights the level of trust on each forecaster. Those with better forecasts are rewarded according to the precision of their predictions.
Cindicator also uses its native, blockchain-based token, cindicator. According to Cindicator an blockchain-based token is needed so there's always a transparent internal infrastructure among all participants, like traders, analysts, data scientists and Cindicator team.
Cindicator has already released their own Cindicator app for all most common systems, like Android and iOS. Users can sign in to Cindicator to predict the future and reap rewards. Perhaps these rewards will be far more precious in the future.