The week has seen lot of volatility on the markets, as the bitcoin's price begun to climb towards its highest points in many weeks, just to fall down when the global media heard that South Korea might be banning ICOs. As for now it's impossible to say if and when this will happen, but the markets have already reacted and fallen few percents after the news.
It seems that the crackdown on ICOs and Bitcoin by governments and central banks has begun, as some speculators stated it would, as the financial political leader of Russia has hinted that Russia might even ban Bitcoin payments entirely. This too shall become clearer as we near the end of the year.
Cryptocurrencies and blockchain innovations are being taken seriously, even though that sometimes would mean that the politicians and officials are seriously trying to ban them.
Markets React as South Korea Might Ban ICOs
According to the comments given by South Korea's Financial Supervisory Commission in Korean news outlets, there are suspects that South Korea might implement a same kind of ban on ICO trading as China. Officials quoted by local FN News media indicate that the Commission thinks ICOs are "almost a gamble" and that if there's an "unlawful act, a third party has to intervene".
It is unknown when or if this ban will take effect. The statements of the officials seem to hint that the country might move forward implementing the ban as soon as later this year, but nothing is yet certain. Nonetheless what is known is that new legislation concerning the identification of virtual currency holders is being planned to come to effect in December. According to the new law, businesses that exchange bitcoin for fiat have to keep records of their customers. The purpose of this legislation is to combat money laundering, unusual cashflows etc.
As the news hit the global space, the markets have reacted quickly. The bitcoin price fell about 3,7 percent from its multi-week highs. News also affected the price of Ethereum. Currently bitcoin is trading a little over 4 100 dollars.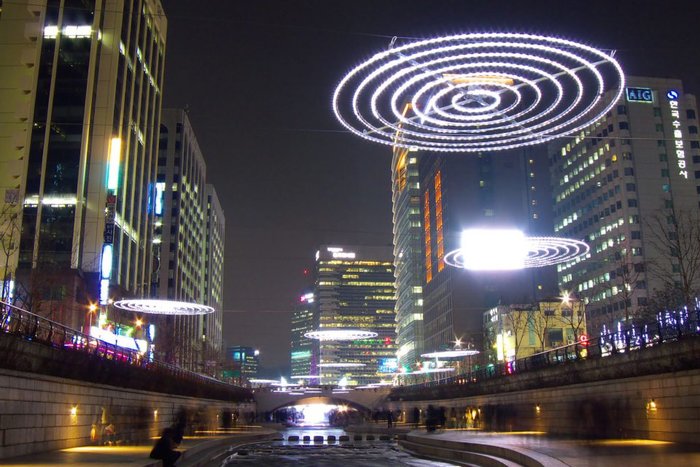 Russia Might "Ban Bitcoin Payments"
Russia has gained renown (or infamy) for its somewhat confusing cryptocoin and blockchain policies. Only few years ago Russia's officials were talking about criminalizing Bitcoin and even jailing Bitcoin users, but since then the country has had somewhat more lax attitude towards cryptocurrencies with officials inviting miners to Russia and even the president Vladimir Putin expressing interest in the Ethereum blockchain project. The Central Bank of Russia is also researching and developing its own fiat cryptocurrency.
Russia intends to introduce new laws concerning Bitcoin and cryptocurrencies by the end of this year. The new bill is expected to be introduced as soon as October, but the details of the new legislation are still somewhat obscure and in heated debate. The Deputy Finance Minister Alexei Moiseev told Russian reporters, that Russia will probably ban Bitcoin payments entirely.
"No regulator doubts that payments will be banned. In my opinion, in a country where millions have suffered from pyramid schemes, it is impossible to allow the situation when citizens sell apartments in order to make investments in cryptocurrencies to repeat." Moiseev told the Russian TASS news agency.
Moiseev's opinions doesn't reflect the whole opinion of Russian political body, as other opinions are on the air as well. The head of the State of Duma for the Financial Market Committee, Anatoli Aksakov, told another Russian media that no comprehensive plan is yet ready.
"The discussions will continue. In any case, there is a market. It is developing rapidly, and there are certain advantages that could be used. I mean the advantages associated with attracting investments for projects through the ICO. I have a positive attitude to this, but there is another point of view. In order to make a decision, consensus will be necessary" Aksakov commented.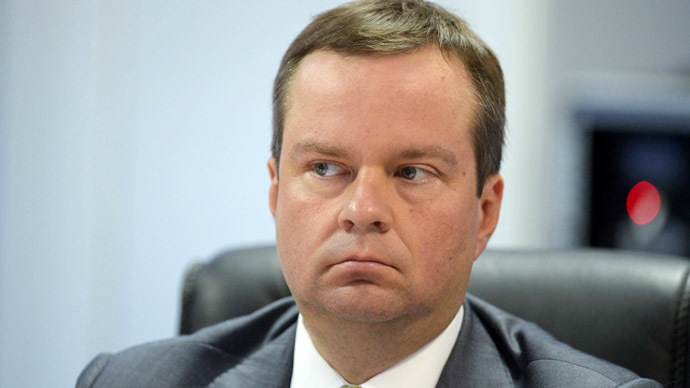 Morgan Stanley CEO: Bitcoin more than a fad
The CEO of Morgan Stanley, one of the Wall Street's biggest banks, James Gorman, believes that Bitcoin is more than just a fad. Gorman's statements are in high contrast to comments issued previously by another banking CEO, JPMorgan Chase's Jamie Dimon, whom commented that bitcoin is a fraud and that governments will forcefully move to crack down Bitcoin and other cryptocurrencies.
"The concept of anonymous currency is a very interesting concept – interesting for the privacy protections it gives people, interesting because what it says to the central banking system about controlling that" Gorman commented.
According to Gorman the speculative nature of Bitcoin and cryptocurrency markets isn't inherently bad, but a natural consequence of the whole blockchain technology. Gorman thinks that the question about regulation is more complex than simply a matter of cracking down cryptocurrencies. According to Gorman governments have to decide whether they want to control monetary flows and capital outflows or not.
Jamie Dimon's comments have sparked a paramount amount of mainstreet commentary about Bitcoin. An American economist and the publisher of Trends Journal, Gerald Celente, stated that the reason why banks are so hostile against Bitcoin is fear. Banks are afraid of Bitcoin and cryptocurrencies, because they will take away bank's businesses. Banks even might go as far as to try to "kill" cryptocurrencies.
"Banks are going to continue to talk Bitcoin down because it makes banking obsolete and the banksters obsolete. So they're going to do everything they can to stop it. What Bitcoin represents is the populist movements around the world. People don't wanna be attached to crooked governments and central banks" Gelente said.