Happy new year and seasonal greetings for everyone!

During the last week bitcoin's price shed more than 25% of its value and the cryptocoin markets in general shed billions of dollars. Bitcoin came rushing down from its all-time high of over 20 000 dollars and all the most important cryptocurrencies followed. Though the hit was a hard one, cryptocurrencies soon begun a road to recovery and their values began to soar. At the time of writing bitcoin's price is above 15 000 dollars and most of the other important cryptocurrencies are also gaining price.

The drop of price was expected, as even many of the most bullish believers of bitcoin begun warning people of a forming bubble. Just before the bubble burst, all the top 20 cryptocurrencies and many others saw new all-time highs. Litecoin, Dash, and others soared to new records. Even Dogecoin, the cryptocurrency based on a funny Internet meme, has been higher than ever before. Many experts saw these as signs of a bubble in creation.

If there truly was a bubble, then the price dip could be a good thing on the long term, as it could have brought bitcoin back to more healthy price ranges. Historically bitcoin has grown in a wavy pattern, where corrections follow all-time highs. After the corrections the price has usually rebounded back to even higher.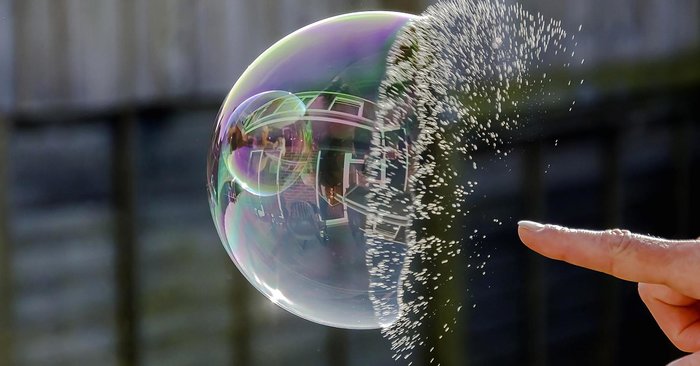 Prasos Raised 2.5 Million Euros In Investments
Coinmotion's parent company Prasos has finished its investment round, raising the maximum target amount of 2.5 million euros. Prasos' investment round was clearly the most interesting among all investment opportunities on the Invesdor investing platform and it converted into the largest non IPO round of the platform on a record time. This is one of the biggest investments ever to a Finnish cryptocurrency and blockchain company.
Prasos raised the funds to boost its expansion to Europe and to the development of a new cryptocurrency investment product. Additionally the company will provide new, even better services and scale the old services to answer to the vastly growing demand. In the near future we will begin to offer Litecoin exchange services and add other cryptocurrencies to the Coinmotion platform.
Coinmotion and Prasos feel gratitude and thank all our investors and interested parties. Because of you we are able to grow even faster and our goal to become the leading cryptocurrency service provider in Europe seems even more possible.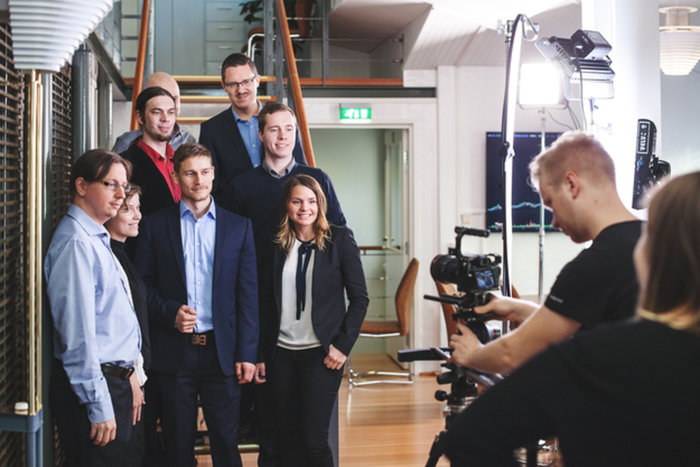 Goldman Sachs to Become First Wall Street Cryptocoin Institution
According to Bloomberg Goldman Sachs is going to set up a cryptocurrency trading desk to make it possible to make markets in cryptocurrencies like Bitcoin. According to Bloomberg's sources, Goldman Sachs aims to get the service running by the end of June. Bloomberg's sources revealed that even though the plans are ready, Goldman Sachs still needs to solve some issues concerning security and holding of assets.
According to the sources, Goldman Sachs is also assembling a team of experts and specialists from the cryptocurrency and blockchain field to operate in the new venture. Though it is still unclear where Goldman Sachs will house the new operation, one of the sources hinted that it could operate within the same functions that conduct Goldman Sachs' electronic transactions.
The move makes Goldman Sachs the first large Wall Street operator to move into cryptocurrency markets, paving way to even more mainstream adoption and acceptance. If the venture is a success, more institutions are likely to follow. Institutions like JPMorgan have already hinted that they are also interested in cryptocurrencies and are at least looking at them and the possible implementation of cryptocurrency services.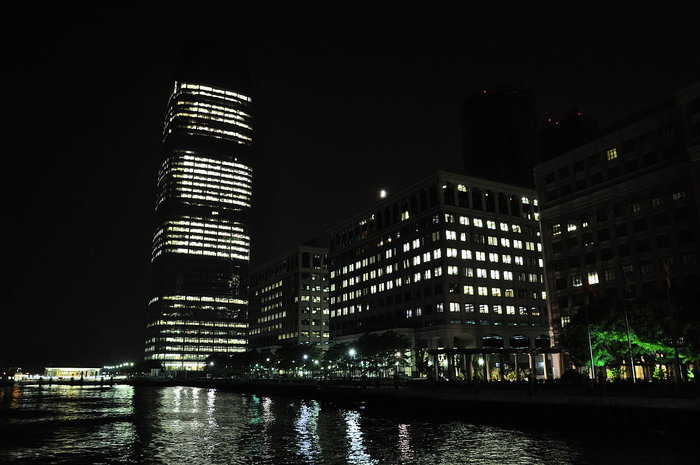 Now Anyone Can Create Their Own Bitcoin Fork
In the summer of 2017 Bitcoin's blockchain was forked significantly for the first time as a group of developers created their own "Bitcoin Cash". As Bitcoin Cash gained some traction and its value didn't immediately drop to zero, new forks were planned and announced. Most well-known of them is the fork known as Bitcoin Gold.
The creation of new Bitcoin forks begun to get even comical attributes, as new coins and forks are now created on regular basis with Bitcoin being forked almost every week. Now there are altcoins like Bitcoin Diamond, Lightning Bitcoin, United Bitcoin and so forth.
Now a new service has been created which allows anyone to create new Bitcoin forks without any technological understanding with just few clicks. Forkgen website gives the users the ability to tweak some parameters of Bitcoins and release their own versions of Bitcoin.
Although the creators of Forkgen claim that their project is serious and not a joke, it still describes itself as an "interactive performance art" instead of a company. They claim that their website truly embodies "Satoshi's True Vision™"