February began with a massive fall, with the total market cap of cryptocurrencies falling to as low as $276 billion. But during the month the cryptocurrencies have seen a steady recovery, ending with over $450 billion in the end of February
As the whole month, this week has been a week of recovery as well, with bitcoin price breaking once again through the $11 000 barrier. Bitcoin dominance has also been growing, with many altcoins trading red and falling in price. Now bitcoin contributes to over 40% of the total market cap of cryptocurrencies.
As always, the recovery and market actions of Bitcoin can be attributed to several things. The hurdles in the beginning of the month shed many of the so-called "weak hands", which reduces the risk of future panic sell-offs. Bitcoin fees have also seen a rapid decrease. Fast transactions can now be commited for fee as low as less than a dollar.
Bitcoin has also seen technological advancement, with new Bitcoin Core reference software being released by the Bitcoin Core developement team. The Bitcoin scaling update SegWit has also seen surge in popularity, which makes Bitcoin cheaper, faster and more scalable – that is: all around better.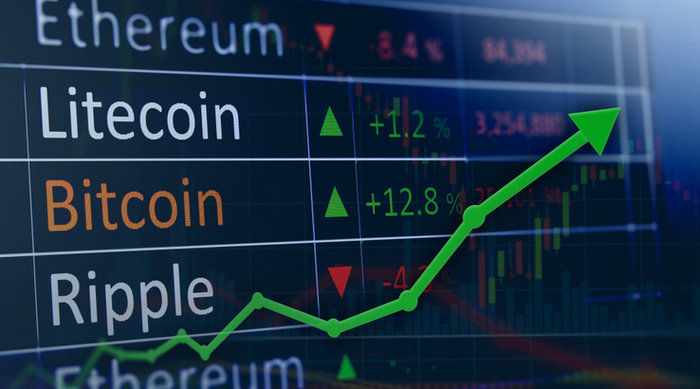 Finnish Banks Hostile Towards BTC (Bitcoin Not Affected)
The Finnish state media Yle has reported about the problems Finnish Bitcoin companies are facing with the country's banks. Several Finnish and Nordic banks are hesistant to offer their services for Bitcoin companies, stating regulatory problems and the all-so-common claims of cryptocurrencies being a possible platform for money laundering.
Prasos, the company operating Coinmotion, is one of the companies affected by the policies of Finnish banks, with some of its banking accounts having been closed. Nonetheless the effects are limited, with the company being able to continue its business in ordinary manner.
"We are in negotiations with several different potential banking partners both in Finland and abroad. Though these problems are currently a nuisance, in the long term they won't matter that much" states Henry Brade, the CEO of Prasos.
Prasos has been growing exponentially during the last year, booming from a promising startup to a major player in European Bitcoin and cryptocurrency scene.
"If we'd want to, we could even establish our own bank. We have enough capital, resources and expertise for that" Brade continued.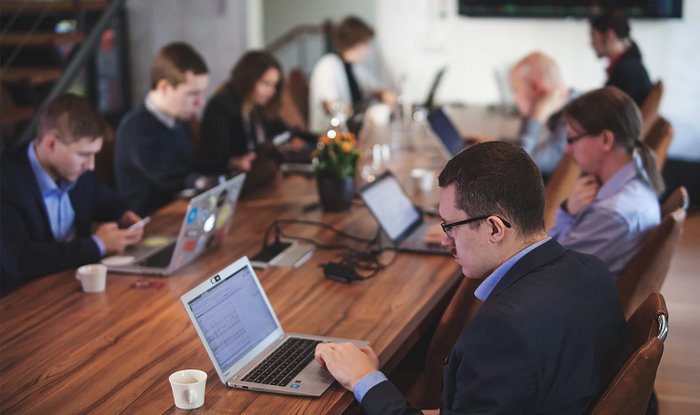 Finnish Cryptocurrency Association has been founded
On Friday a new cryptocurrency association was founded in Finland. Suomen Kryptovaluuttayhdistys Konsensus Ry was created to support the development of the sector in the country and to help people interested in the technology to learn more about it.
To achieve its purpose, the Association will
Organize discussion, training sessions and events

Engage in research, information and publishing activities

Work on initiatives for different authorities

Cooperates with other organizations and companies in the field.
During the following weeks, the association will start to build its strategy for the year and plan contents and seminars for different user groups.
Bank of America: Cryptocurrencies Threat to Banks
The Bank of America, one of the largest banks in the World, has released its yearly review, in which it states that cryptocurrencies are becoming formidable form of competition for the banks. According to Bank of America, cryptocurrencies could hinder the banks abilities to monitor financial and monetary transactions.
"Emerging technologies, such as cryptocurrencies, could limit our ability to track the movement of funds" Bank of America states.
Additionally Bank of America sees cryptocurrencies and blockchain technologies offering increased competition, which could reduce bank's profits.
"Clients may choose to conduct business with other market participants who engage in business or offer products in areas we deem speculative or risky, such as cryptocurrencies. Increased competition may negatively affect our earnings by creating pressure to lower prices or credit standards on our products and services requiring additional investment to improve the quality and delivery of our technology" Bank of America writes in the review.
For customers the increase in competition is a boon. As the cryptocurrencies grow in power, regular financial sector has to adapt its practices by offering better and cheaper alternatives for its customers.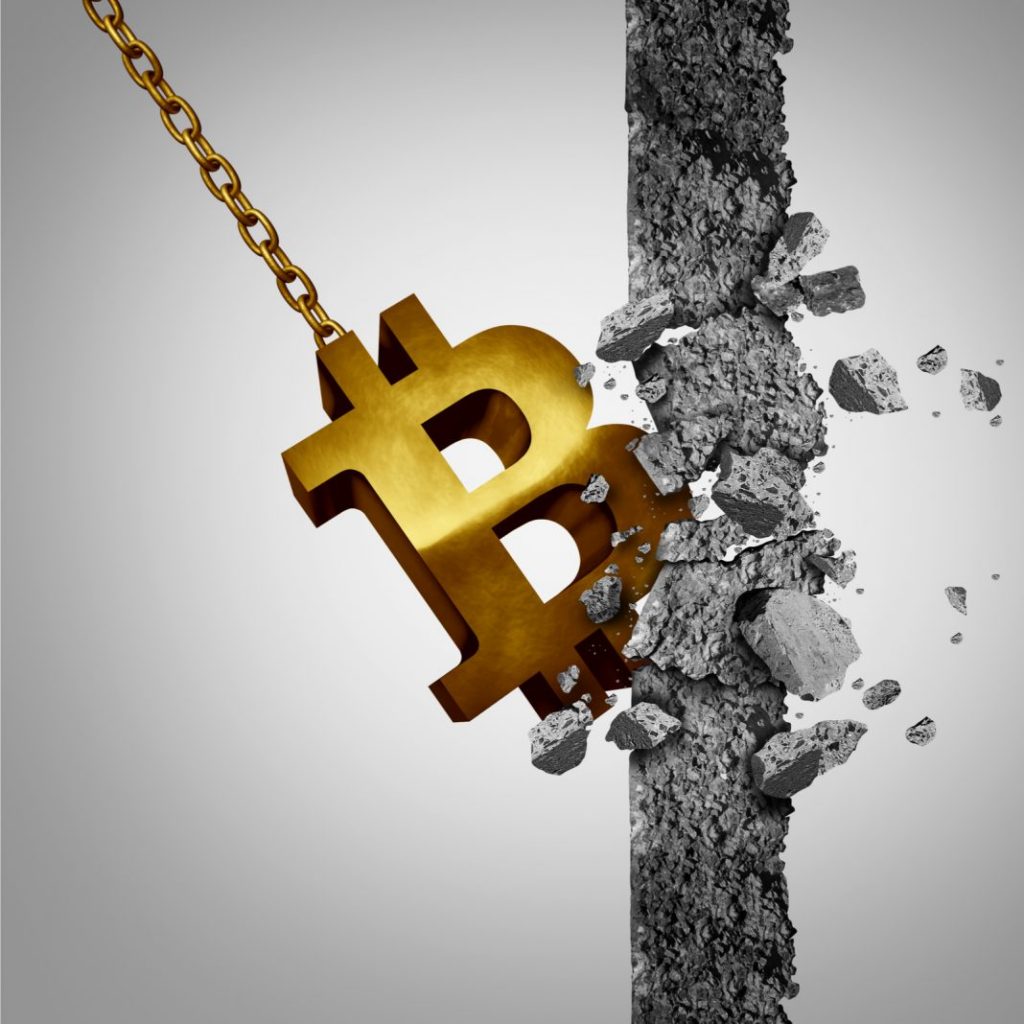 Bitcoin Payments Tax-Free in Germany
According to the Ministry of Finance, Germany won't tax bitcoin users who use bitcoin as a form of payment. Essentially this means that bitcoin is considered the legal equivalent to fiat for tax purposes when used for payment.
"Virtual currencies (cryptocurrencies, e.g., Bitcoin) become the equivalent to legal means of payment, insofar as these so-called virtual currencies of those involved in the transaction as an alternative contractual and immediate means of payment have been accepted" Ministry of Finance stated.
The Ministry of Finance based its decision on a 2015 ruling by European Union's Court of Justice, which ruled that cryptocurrencies should be exempt for value added taxes when used in payments.
The Ministry of Finance also decreed that cryptocurrency miners can operate tax-exempt. Mining can be considered to be voluntary service, which means that block rewards will not be taxed.
This is a good news for German Bitcoin users. Germany has long been one of the hubs of emerging cryptocurrency culture and the new ruling will surely be welcomed gladly.
Goldman Sachs Backed Circle Acquires Poloniex
The cryptocurrency startup Circle has acquired Poloniex, one of the largest cryptocurrency exchanges in the world. What makes the deal interesting is the ties Circle has with mainstream financial sector. Circle is backed by the finance giant Goldman Sachs, which means a big step for the institution in the direction of cryptoeconomy.
Details of the deal are scant, with neither company disclosing the value of the deal. According to Fortune magazine the deal was worth 400 million dollars, but the claim is yet to be unverified.
Poloniex is a vast exchange, with its volumes sometimes exceeding 2 billion dollars. It offers services for 70 different cryptocoins and cryptoassets and it's ranked as 14th largest cryptocurrency exchange by volume.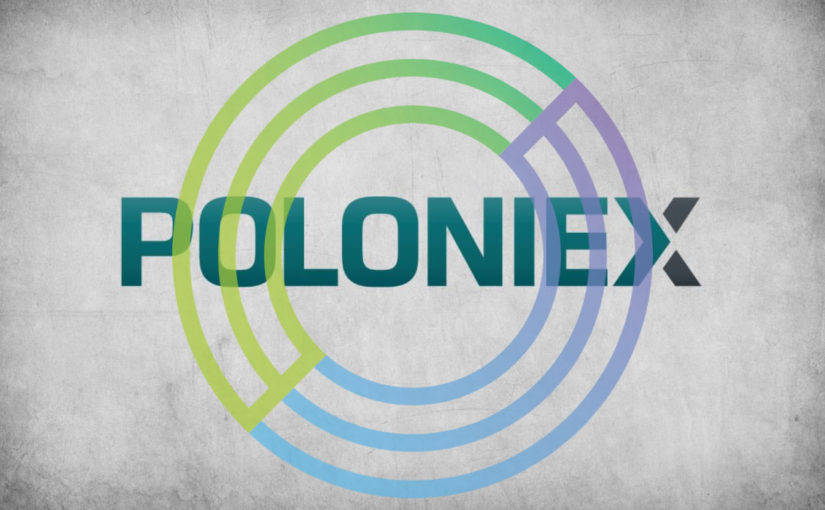 First Legal Cryptotender to Launch
After Venezuela's launch of the "oil-backed" national cryptocurrency petro, another country is looking to implement its own more official cryptocurrency. The Republic of the Marshall Islands is about to launch its own national cryptocurrency, "Sovereign".
Even though Venezuela's petro is backed by the president and government, it is not legal tender in the same way as Venezuela's bolivar. Sovereign, on the other hand, will circulate as a legal tender alongside Marshall Islands' current local currency, the U.S. dollar.
"This is a historic moment for our people, finally issuing and using our own currency, alongside the USD. It is another step of manifesting our national liberty. Allocating SOV units directly to the citizens will circulate the currency and distribute wealth efficiently to our people" president Hilda Heine stated proudly.
According to the officials of Marshall Islands, the country is going to launch an ICO campaign to fund its cryptocurrency projects. 10% of country's proceeds from the ICO will be directed toward the development of green, ecological technologies.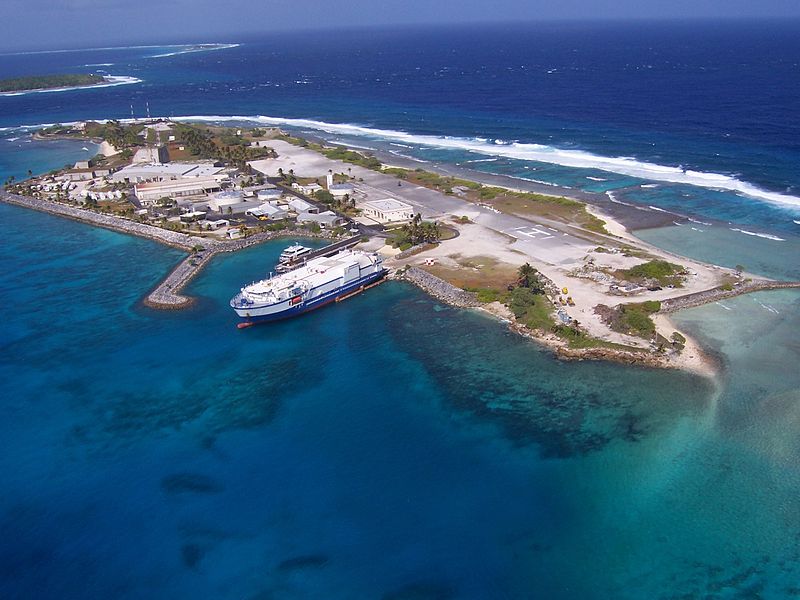 Nexus: A Blockchain With Satellites
One of the biggest recent gainers in the cryptocurrency scene is the cryptocoin Nexus. During the week Nexus has soared from a little over $2 to almost $4.5, rising as much as over 100% per day.
Nexus claims to offer the first so-called "3D blockchain". In essence this means, that Nexus' blockchain uses three different methods to ensure the consensus; proof of work, staking and witnessing. In theory this could give the transactions the possibility of always choosing the cheapest, most efficient method of ensurance, which could both make the blockchain faster and more secure.
Nexus also aims to launch its own satellite network to support the blockchain infrastructure and allow for easier access to the blockchain. Nexus has partnered with a nano-satellite company Vector Space Systems to launch a blockchain network to Low Earth Orbit. Nanosatellites are small, miniature satellites, which can be launched with low cost.
Nexus sounds high tech even compared to the overaching technological revolution of blockchain and cryptocurrency industry, but so have many others claimed to be the next evolution in blockchain. Only time will say if Nexus can deliver on its promises.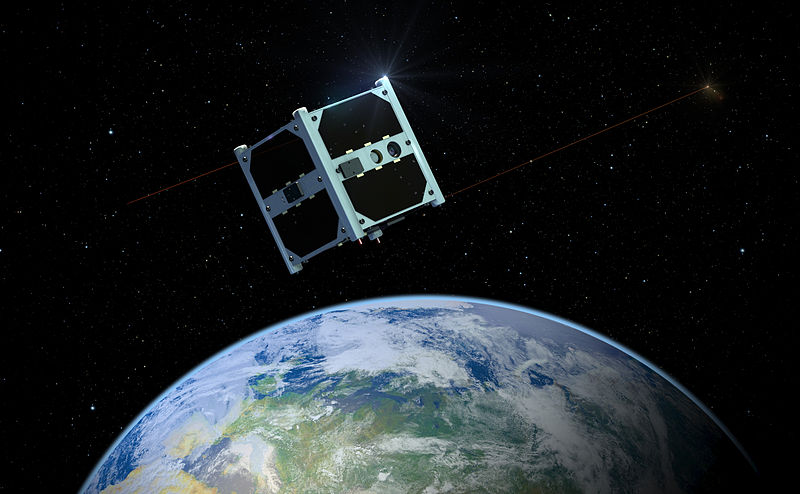 "Become a Billionaire With These 3 Easy Tricks"
Different Bitcoin and cryptocurrency related scams are becoming more common as cryptocurrencies are gaining traction. Scam artist are creating convincing looking ads which sometimes masquerade as real articles, which in actuality are scams. Sometimes these scam sites phish for information on users, sometimes they try to manipulate the user on installing malware.
While browsing the Internet, Pessi Peura, a community manager for Prasos, found himself posing for one of these shady advertisements. In the advertisement (running in at least Coindesk's site) is offering "3-Step Hack" to a "Retirement Fortune". Needless to say, this site is a scam and Pessi's photography is used without permission.
"If you see this man on the Internet offering you riches and gold, you should be sceptical. According to my knowledge this man himself isn't a millionaire" Pessi jokes.
Internet users and Bitcoin users especially should be careful on the Internet. For an example they should keep their security and software up-to-date and they should be wary of everything that sounds too good to be true. Sometimes hostile ads can be found even on otherwise trustworthy sites, like in this case. Even though Bitcoin has offered a huge investment potential, it is still not a miracle to make you a millionaire in weeks.