Happy holidays, fellow crypto citizens! To honor the festivities Coinmotion has decided to lower its fees to a round zero for all its customers on the 25th of December, so it's even more worthwhile to visit the platform on that day.
As the price development of December has taken a dowanward turn from November's highs, it could be a rather favorable time to acquire yourself or others some bitcoins as a presenmt for the holidays or next year. The year 2022 might indeed bring along growth spurts from which we will no longer plunge back to earlier levels. The current selling pressure and market prospects are examined closer in our recent technical analysis.
As the year nears its end, the total supply of Bitcoin has also reached the notable landmark of 90 percent. This means less than 10% of all bitcoins remain to be mined. The mining of the remaining share is expected to last more than a century, so miners needn't worry about their operations drying out for quite a while.
In other news this week we have El Salvador's planned Bitcoin City, continuous hodling of old buyers as well as Coinmotion's collaboration with a music artist and floorball team.
Only a tenth of all bitcoins remain to be mined
According to new data by Blockchain.com, more than 90% of all 21 million bitcoins have already been mined. This significant milestone means that less than a tenth of all bitcoins remain to be mined.
On Monday the number of bitcoins in circulation exceeded 18.89 million units, although a large portion of these are estimated to be locked behind lost private keys. The mining of these coins took roughly 13 years, but growing difficulty and block reward halving events mean that the remaining coin will take much longer to produce. According to current estimates the last bitcoins won't be mined until over a hundred years from now.
Since Bitcoin's blockchain creates new coins as reward for blocks mined, the block reward halving ensures that new bitcoins are continuously born slower as the total supply grows. Since May 2020 miners have earned 6.25 BTC for each mined block. After the following halving in 2024 this number will further decrease to 3.125 BTC per block.
By the year 2040 the block reward has been calculated to drop below 0.2 BTC per block. At that point only 80 000 bitcoins of all 21 million will remain. The mining of the last whole bitcoin is in turn estimared to last 40 years and be ready around the year 2140.
El Salvador builds a Bitcoin City
El Salvador, the world's first country to accept Bitcoin as legal tender, now plans to build a whole city around the coin. The country's president Nayib Bukele announced the news in a public speech held in honor of a Bitcoin theme week.
The so called "Bitcoin City" will be located in the Gulf of Fonseca region near a volcano. According to President Bukele, El Salvador's government also plans to build a power plant close to the volcano to provide energy for both the city and bitcoin mining.
The president added that Bitcoin City will be a full-scale metropolis with both commercial and residential areas. The city will include an airport as well as a harbor and rail service. Aditionally the city will be designed as a coin-shaped circle, with a huge bitcoin symbol erected in its center. The city will also be fully free of income, property and capital gains taxes.
According to Bukele, El Salvador also has plans to issue a billion dollar "bitcoin bond", meaning a tokenized financial instrument on Blockstream's Liquid Network. Half of this sum, or $500 million dollars, will be used to support infrastructure essential for energy production and bitcoin mining, and the other $500 million to buy new bitcoins. At current price levels, El Salvador's bitcoin holdings are estimated to grow to about 9 500 BTC.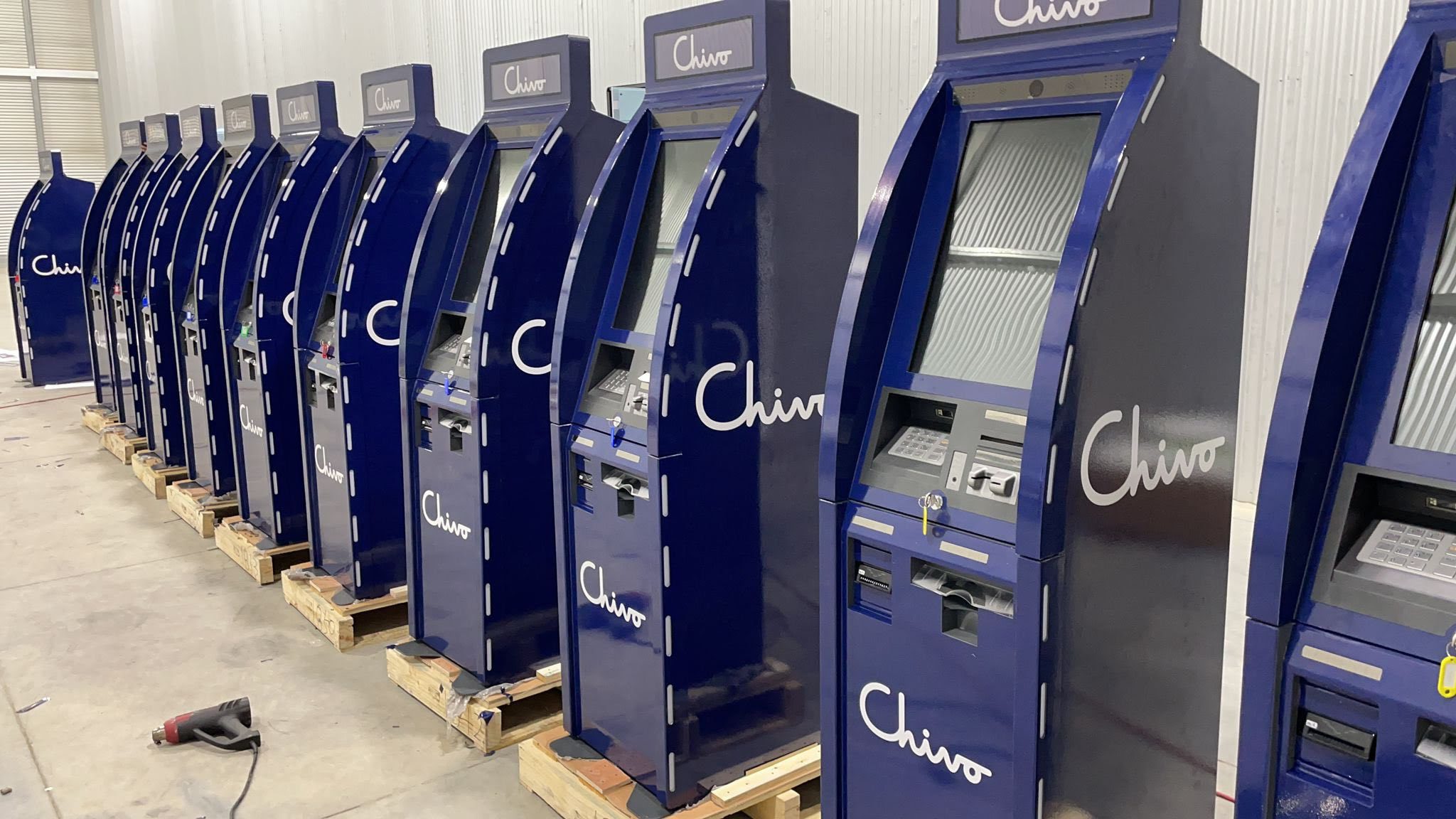 BTC buyers from years ago continue to hodl
According to fresh data, investors who bought bitcoins at the local price top of the previous bull market in 2017 still haven't sold their coins. This means that so called hodling continues to live strong among these investors.
Despite notable price rises and corrections in 2021, investors still appear to have faith in greater growth. Aside from older buyers, data also suggests that those who entered the markets or added to their positions in 2020 refuse to sell their coins.
According to the so called Hodl Waves metric, the number of 6-12 month hodlers has risen from June's 8.7 percent to 21.4 percent by the middle of November. Meanwhile the number of coins held for several years has only decreased slightly. This seems to underline a theory according to which only few BTC owners plan to sell their coins at current prices, even if we are close to the all time peak reached in November.
According to blockchain analysts William Clemente, coins dating back more than four years are also in strong hodling hands. This has been interpreted as a sign of further bull market fuel despite corrections.
"Seeing dormancy flow currently so low means older coins remain relatively dormant," Clemente wrote on Twitter.
First music video financed with BTC published
The world's first music video fully financed with bitcoin has been published. The song "Bajo tu piel" (under your skin) by the artist Huecco is produced in collaboration with Coinmotion, acting as both a sponsor and mediator in music sales promotion.
With the new song Huecco has become the first Spanish and one of the world's leading artists to accept Bitcoin and Ethereum as payment for his works. The aforementioned cryptocurrencies can also be used to pay for the upcoming 2022 "XV Anniversary" tour.
The crypto clip in question has been fully financed with Bitcoin. This comprises payments to all participants, including directors, producers, models and rents for boats and yachts in addition to communication, light and sound effects. Presumed to the first time in history when an artist refrains from using fiat currency, Huecco has thereby named the song the world's first "crypto clip" and stated more will be coming next year.  
The Spanish artist Huecco is also known as Ivan Sevillano Pérez. Having started his career in 1994, the artist reached greater fame through his song "Pa mi guerrera" published in 2006. At the moment Huecco has over 100 million Spotify listeners.
"We went from being a customer to collaborators in this historic and comforting joint venture of a crypto broker and music," Huecco commented on the partnership with Coinmotion.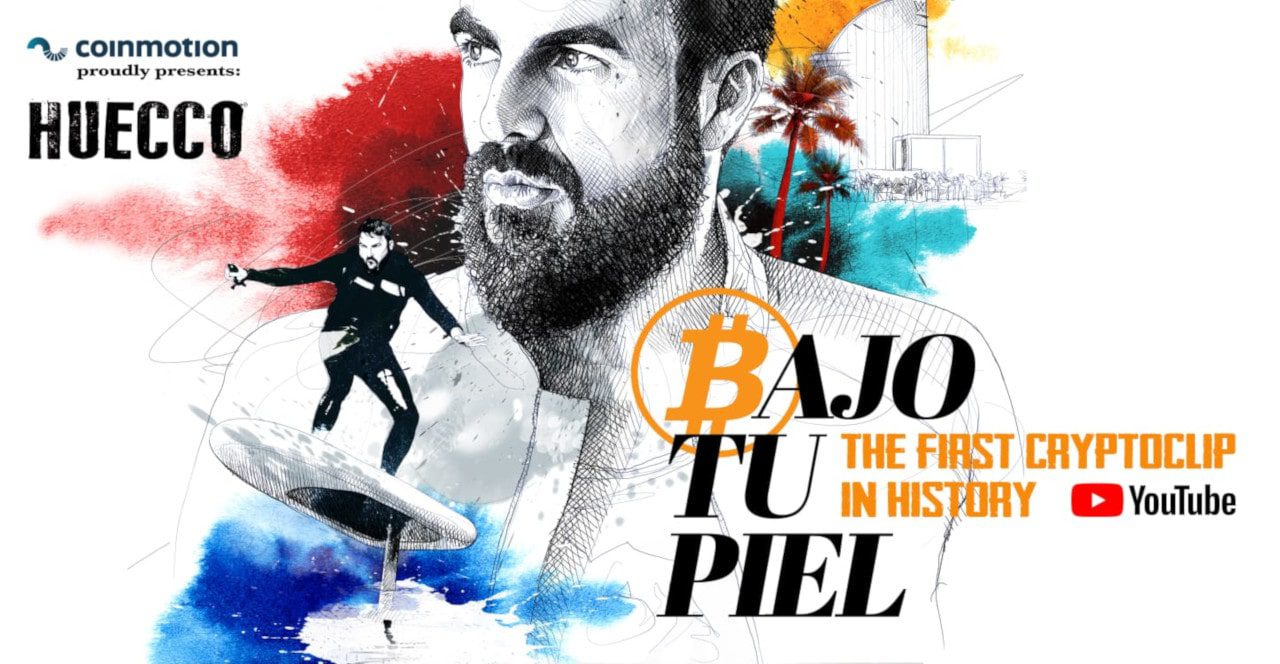 Coinmotion and floorball team enter crypto collaboration
Finland's leading cryptocurrency exchange service Coinmotion and the Espoo-based floorball teamWestend Indians have announced a commencing collaboration. The negotiations started on the initiative of Westend Indians player Aaro Astala. As a satisfied Coinmotion customer, Astala wanted to find a way to combine both professional and personal interests.
As a result of of Astala's initiative, Coinmotion and Westend Indians formed a cooperation agreement to spread awareness about safe cryptocurrency investing to floorball fans. The cooperation is set to continue for a period of one year, after which it can be continued.
"It's exciting for us to partner up with an organization such as Westend Indians, with whom we bring the global trend of crypto and traditional sports to our home market. The worldwide trend of crypto and traditional sports comes together in the form of partnerships and fan token issuances. We are happy to ride this wave and onboard Finns interested in cryptocurrencies," Coinmotion's CEO Heidi Hurskainen commented on the collaboration.
The Coinmotion service is available for everyone interested in cryptocurrency investing regardless of experience. The company's goal is to make cryptocurrencies easily accessible to all regardless of background, location or age. Founded in 1992, Westend Indians in turn is one of Finland's largest floorball teams and among the most followed sports teams in Espoo.