The price of bitcoin has once again reached new records. The price of one bitcoin has seen a record high of over 7 890 dollars. The new record comes after a few weeks of volatility and uncertainty. In last week bitcoin price dived to as low as 6 000 dollars only to rise back to previous levels in few days and then go even further beyond.
The main reason for this volatility is the cancellation of the SegWit2X ,  hard fork. Almost no one could anticipate that the team behind SegWit2X would abandon their plans to fork the Bitcoin blockchain, so when the news came, markets reacted with confusion and chaos. Now it seems that the abandonment of SegWit2X has increased the certainty and trust towards the main Bitcoin blockchain.
At the same time as bitcoin's price went violently up and down, Bitcoin's lesser cousin, Bitcoin Cash (or Bcash), gained major price increases. Many supporters of SegWit2X moved to support BCash, which led the BCash price to reach new records. On its highest levels BCash saw prices of almost 2 000 dollars, though the correction move arrived quickly. Now BCash is trading for a little over 1 100 dollars.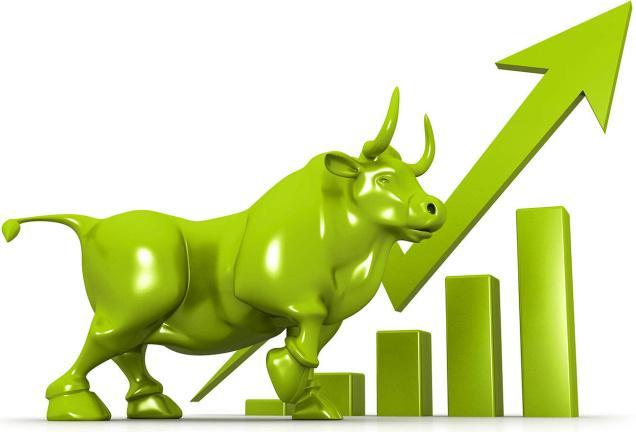 Survey: 40% of Bitcoin Users Believe in Tech Revolution
An American student loan marketplace LendEDU has conducted a new survey regarding reasons why investors invest in Bitcoin. According to the survey the main reasons for holding (or "hodling") bitcoin seems to be that Bitcoin is viewed as a revolutionary technology, a good investment and a store of value.
40.78% of the surveyed bitcoin owners answered that they believe Bitcoin is a world changing technology.
21.81% believe that bitcoin is a long term store of value, like precious metals. 14.01% believe that bitcoin's price is too low and that it will only go higher.
15.25% own bitcoin because a friend or family convinced them to invest.
Only about 8.16% percent of investors have bought bitcoin primarly for making transactions and purchases.
On average the respondents reported that they hold about 2,930 dollars in bitcoin investments.
The survey suggests that most investors are holding bitcoins. According to the survey only 32.62% of bitcoin investors have sold their bitcoins since investing. Surprisingly most people seem to be in for quick profits, as most respondents reported that they are planning to hold bitcoin for less than three years. On average investors told that they are planning to sell bitcoin when the price reaches 200 000 dollars.
"All of my net worth is in cryptocurrencies because I see them as the best way to escalate my ability to be financially secure and pay off my student loans. I like the idea of decentralization, the fact that there's a lot less corruption and political ties. That idea appeals to me. Not having to go through banks. Having financial control over our lives again" said one of the respondents Roshaan Khan, a 20-year-old senior at Virginia Commonwealth University.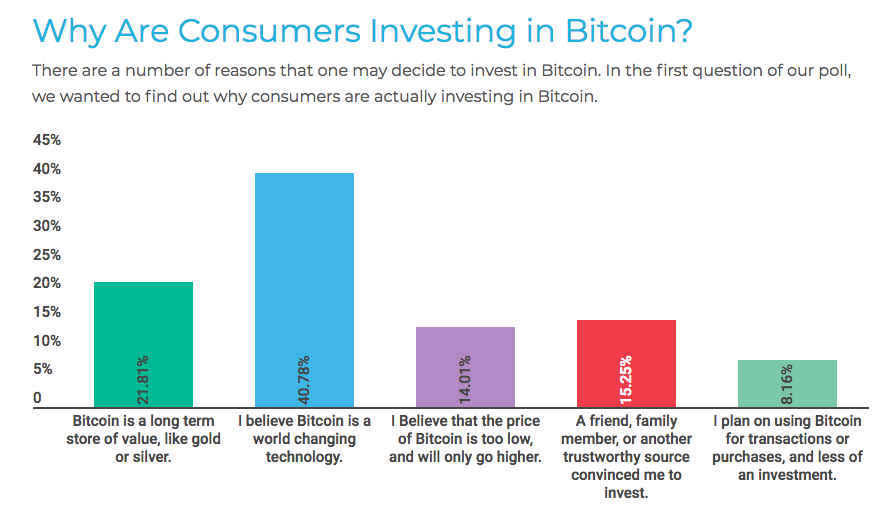 First Cross-Chain Transaction in Lightning Network
After SegWit2X has been buried, the development of other ways to scale the Bitcoin is on full swing. Lightning Labs, one of the developers of the so-called "lightning networks" has given a statement that they have just successfully managed to make a transaction across two blockchains. Lightning Labs managed to exchange bitcoins to litecoins using lightning network with no transactions recorded on either blockchain.
Lightning network is a scaling update for Bitcoin blockchain which allows the Bitcoin infrastructure to support millions of more transactions and lower the transaction fees significantly. Lightning network manages to do this by moving most of the bitcoin transactions off blockchain, utilizing blockchain only to record the final balances. According to Lightning Labs this increases security, privacy and speed of Bitcoin. Lightning networks also allow cross-chain transactions, which could be used to create decentralized, peer-to-peer marketplaces for exchanging cryptocurrencies.
"Arguably the most important benefit of Lightning swaps is the ability to efficiently exchange different currencies without a custodian. Our ecosystem heavily depends on exchanges to fulfill this role today, but Lightning swaps offer users a choice to get the best of both worlds — instant exchanges without relinquishing control of your money" Lightning Labs developer Conner Fromknecht stated.
Lightning network offer huge potential for future development of Bitcoin. As many researchers and developers are working on lightning-solutions, it seems to be just a matter of time before first lightning networks go publicly online.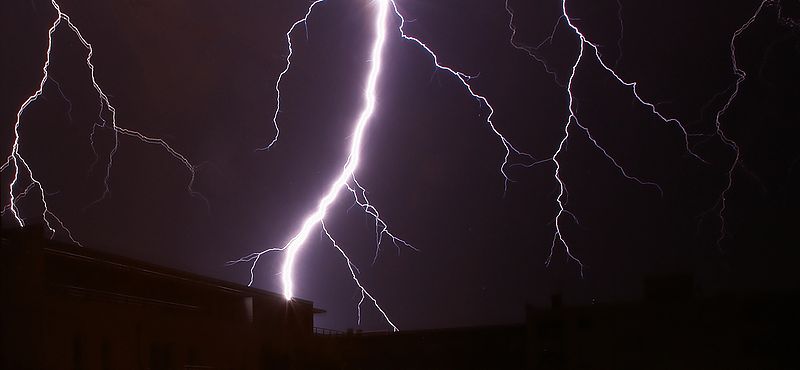 Supreme Court Judges Urge India to Regulate Bitcoin
Three judges of the Supreme Court of India have sent a petition to country's central bank, tax department, market regulators and other governing institutes urging the government to regulate Bitcoin. According to the petition the number of Bitcoin users in India is rising rapidly and the officials lack real methods of controlling cryptocurrency activities.
"The lack of any concrete mechanism pending the regulatory framework in said regard has left a lot of vacuum and which has resulted in total unaccountability and unregulated Bitcoin trading and transactions" the supreme judges' petition reads.
Bitcoin adoption has been rising on a rapid rate in India and the governmental actions have just been feeding this phenomena. In November of 2016 the Indian prime minister Narendra Modi banned almost 90% of the cash in circulation, which lead to economic chaos and poverty for many Indian citizens. After the cash ban the Bitcoin usage in India has soared. Indian Bitcoin exchanges gain roughly 2 500 new users per day and over half-a-million Indians already use Bitcoin.
Though the petition doesn't directly offer any methods of regulation, it does cite the efforts of China and Russia to ban Bitcoin and cryptocurrency usage. If the strict financial control policy of India is to give any indications, it is possible that India might go the same route as China and Russia.