After weeks of uncertainity and wiggling cryptocoin prices, Bitcoin's native token has resumed its rally towards higher prices. Bitcoin prices have reached and broken new records, as the all-time high of 5 800 dollars has been achieved and surpassed. The rally seems to be hot, as bitcoin prices are up over 75% from their September lows. Prices have gained as much as over 10% in one day.
Varied reasons have been proposed for the market price raise. Bitcoin has gone through various difficulties during the last few months. The activation of Segregated Witness, the uncertainty around proposed SegWit2X, different ICO and even bitcoin bans and so on have all affected Bitcoin in some form or another. But Bitcoin has gone through all of this more or less undamaged. This can be seen as a powerful sign of the resilience of Bitcoin as both; an investment and a technology. As Bitcoin faces more difficulties and overcomes them, the potential of the network becomes more apparent and the value of the cryptocurrency more trusted and stable.
As always, it is unknown how high the current price rally can climb. Investors, cryptocurrency experts and economists have different predictions, but it seems that there's at least some consensus that the rally will continue. Trace Mayer, a veteran investor who has been with Bitcoin since almost the very beginning, predicts that Bitcoin price might climb as high as over 27 000 dollars within four months. Hedge fund mogul Michael Novogratz has also predicted that the bullish run will continue for months, though he's more cautious than Mayer in his predictions. According to Novogratz bitcoin will see price ranges of over 10 000 dollars by April 2018.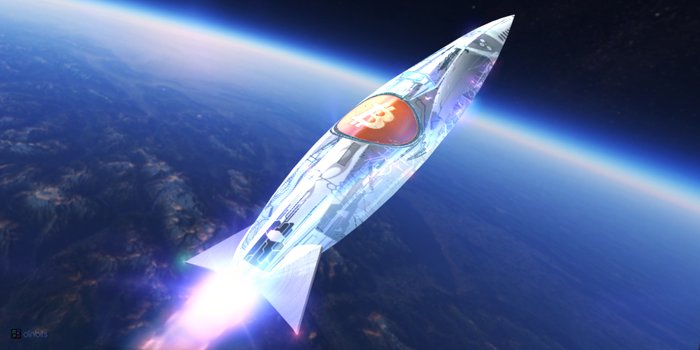 Opposition for SegWit2X grows
The proposed SegWit2X hard fork is facing more and more opposition. One of the world's largest mining pools, F2Pool has stopped signalling for SegWit2X. The current price rally seems to indicate that the original SegWit scaling update is working as intended; fees are lower and some applications of lightning network are already usable. This has led to growing number of users questioning whether the controversial SegWit2X is needed at all.
Miners are not the only ones who are beginning to question SegWit2X. The wider cryptocoin currency community is also in growing numbers adopting an anti-SegWit2X stance. The largest cryptocurrency community of South Korea, the Seoul Bitcoin Meetup, has released a formal statement where they state a direct opposition against SegWit2X.
According to statement the SegWit2X and the manner in which its pushed goes against the very core ethos of Bitcoin. The community sees that SegWit2X incurs a large risk. According to Seoul's cryptocoin community the developers and supporters of SegWit2X are careless, which compounds the risks even further.
Same kind of statements are being planned in other communities as well. For example the largest Bitcoin and cryptocurrency community of Finland, Bitcoin ja kryptovaluutat group in Facebook (with over twice as much members as the community of South Korea), is planning a statement of its own.
SegWit2X hard fork would rise the maximum block size of mined Bitcoin blocks to 2MBs. If any Bitcoin user supports the SegWit2X, a hard fork will occur, which means another altcoin will be created based on Bitcoin's blockchain. As the original SegWit update has already mostly solved the problems with Bitcoin scaling, the additional block size increase sees less and less support every day.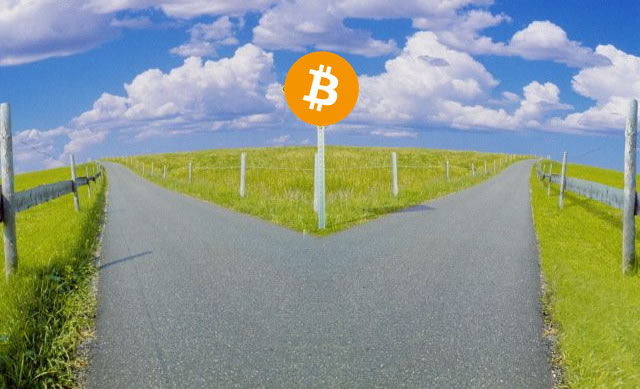 Vladimir Putin: Don't hinder technological development
The drama behind the soon-to-come Russian cryptocurrency and blockchain legislation continues. The president of the Russian Federation Vladimir Putin himself has stated that central bank and the regulators should not "build up unnecessary barriers" for new technologies. Putin told about his views in a high-profile meeting attended by people like the governor of Russia's central bank and the finance minister of Russia.
According to news sources and officials Russia is about to present a draft for the new legislation concerning cryptocurrencies. The exact content for the new bill is unknown at this point, as the Russian politicians are arm-wrestling over what to do with cryptocurrencies. Some officials demand Bitcoin and other non-governmental cryptocurrencies to be completely banned, while others want more modest and soft laws.
Now that president Putin has given his views about not hindering the technological development of cryptocurrencies and blockchain, it is sure to affect the shape of the final bill. The first drafts are supposed to be presented as soon as later in October.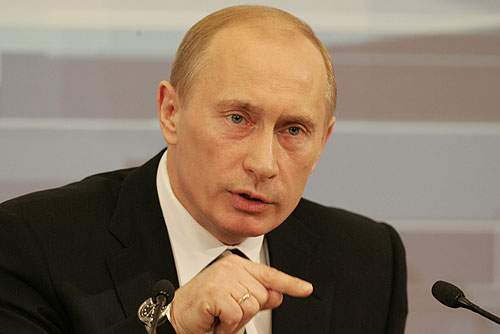 Swedish officials settle their first debt in Bitcoin
The official status of Bitcoin is becoming clearer and clearer as more governments and officials are starting to accept the value of this groundbreaking new currency. Sweden has officially dedicated itself to moving towards a modern, cashless society, with Bitcoin and blockchain adoption as one of this development's main components. The government of Sweden is already using blockchain to power its land registry, and now the officials of the country are acknowledging the purchasing power of Bitcoin itself.
Swedish Enforcement Authority has settled its first official debt with bitcoin. According to SEA accepting bitcoin will give Swedish citizens more options to pay their debts. SEA has also hinted that it will continue accepting bitcoin for settling debts for the citizens who prefer cryptocurrency over national Krona.
"Assets are not just the car on the driveway or the money in a bank account. We live in a digital world, and now we are looking for assets in computers and hard drives as well as in telephones and web services" Johannes Paulson, operations developer of SEA said in an official statement.
Swedish officials will not hold on to the bitcoin, as Sweden still officially handles its inner monetary accounting in Krona. Swedish Enforcement Authority will hold an open auction to sell the bitcoins paid by the citizens, as well as bitcoins seized from criminals.